Things to do with the family this August Bank Holiday
It's been slim pickings on the events front over the last few months but as we head towards the end of the summer holidays we've found a handful of activities and events to help you make the most of the long weekend.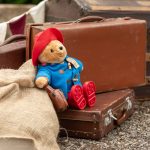 Music for Miniatures present the musical tale of how Paddington arrives and experiences his first concert. Music by Herbert Chappell, words by Michael Bond. Performed by piano and narrator. Run time 25 mins. Performances (free of charge) at Victoria Park at 10am, 11am, 12pm, 2pm & 3pm.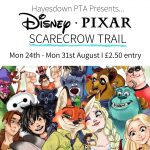 Hayesdown PTA Scarecrow Trail is back for its second year with appearances from much loved Disney/Pixar characters. Walk the streets around Hayesdown and the Stonebridge area of Frome and keep your eyes peeled for your favourites. Each person who buys a trail map will be entered into a prize draw for a £20 Westway Cinema voucher.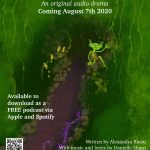 Discover magic and folklore you didn't even know existed, and make time to appreciate your local area as you walk. Escape into the story by listening to the sounds of the outdoors and wonderful Somerset folklore as you walk through the beautiful environs of Vallis Vale (BA11 3JA). Inspired by Christina Rosetti's Goblin Market.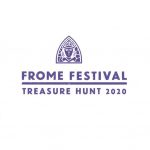 If you haven't already had a go, time's running out to take part in this year's Frome Festival Treasure Hunt. A fun and challenging Treasure Hunt for all of the family. So get equipped with your quiz sheets and start exploring the many fascinating streets of Frome.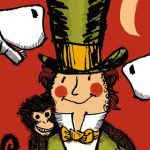 Illyria Theatre presents this family favourite at the ECOS amphitheatre. This much-loved and exciting adventure, with a strong message about responsibility towards animals and the environment, is suitable for ages 5 and up. Don't forget your brolly!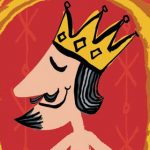 Illyria Theatre's second performance of the day brings this classic fairy tale to life. The Emperor is a lovely man, but he's not the best judge of character, and is often surrounded by idiots. When two swindlers spin a yarn and everyone is taken in, what price will he have to pay? Will the new clothes they make really enable him to weed out the idiots in his palace? Or will he end up losing his crown jewels? All will be revealed in Illyria's cheekiest ever show! Suitable for all ages.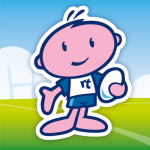 With professional rugby back up and running, now's the perfect time to inspire your little ones and get them started! Rugbytots are offering children aged 2-7 free taster sessions at the Mary Bailey Field this Sunday.