Spotlight on Independents: Raves from the Grave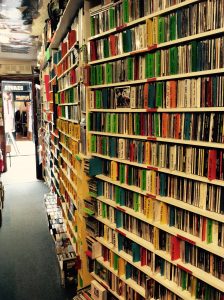 Cheap Street's record store, Raves from the Grave is celebrating 20 years of bringing music to Frome.
This place never fails to impress its visitors, who report that it rivals record stores in London, has an outstanding collection and doesn't shy away from the obscure.
Jam packed with stock, there isn't an inch of wall that isn't used. Filled with vinyl and CDs – it's a constantly evolving musical wallpaper. Manager Tom and the other staff are incredibly knowledgeable and friendly, they can help you find what you want or recommend something new.
A relaxed atmosphere where all music is celebrated, the range of genres available create a welcome environment from metal-heads to ravers and punks to hip-hop lovers. There's no such thing as a guilty pleasure. Owner Richard says "I am passionate about music in general and can't imagine doing any other job".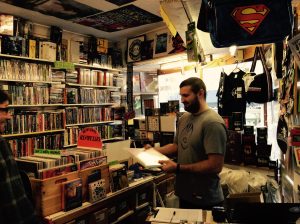 Raves has a great online presence, follow them on Facebook, Instagram and Twitter to keep updated with events and pop-ups.
There's loads more information and you can even meet the team on the website: www.ravesfromthegrave.com
Take a look at other independent shops in Frome on our Spotlight on Independents page