Spotlight on Independents: Hibiscus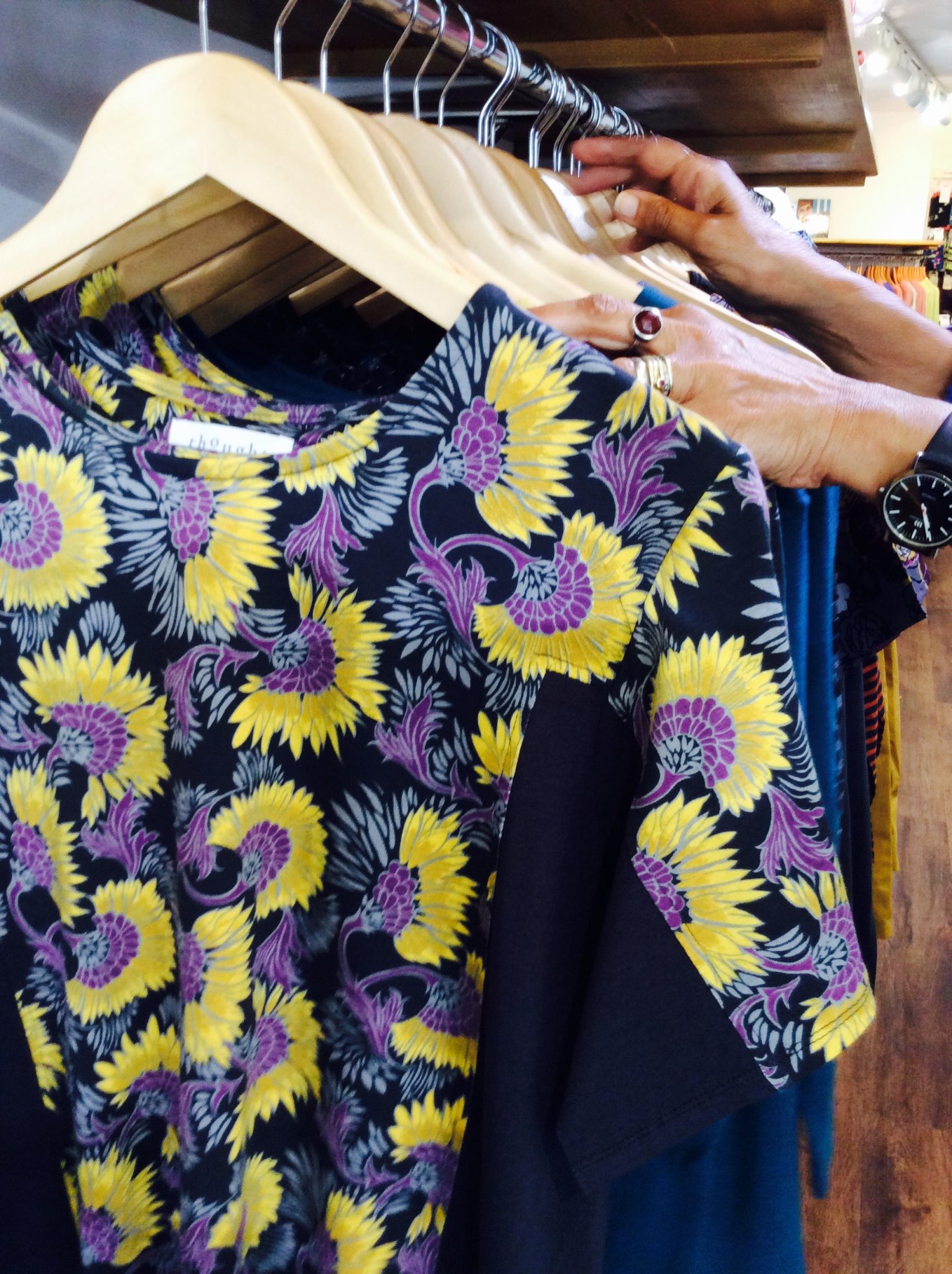 The autumn range has arrived here at Hibiscus.
Aubergines and deep blues, soft fabrics and sunflower prints, warm colours and an even warmer welcome.
Hibiscus is an ethical clothing shop owned by husband and wife Nick and Cheryl. They stock a number of ranges, including three of the oldest eco clothing suppliers in the UK: People Tree, Komodo and Thought. While Hibiscus predominantly provides fashion for women, they are pleased to have recently opened a new menswear section which is doing extremely well. Shirts, T-shirts, trousers and jeans are now all available, sourced with the same sustainability ethos as the women's range.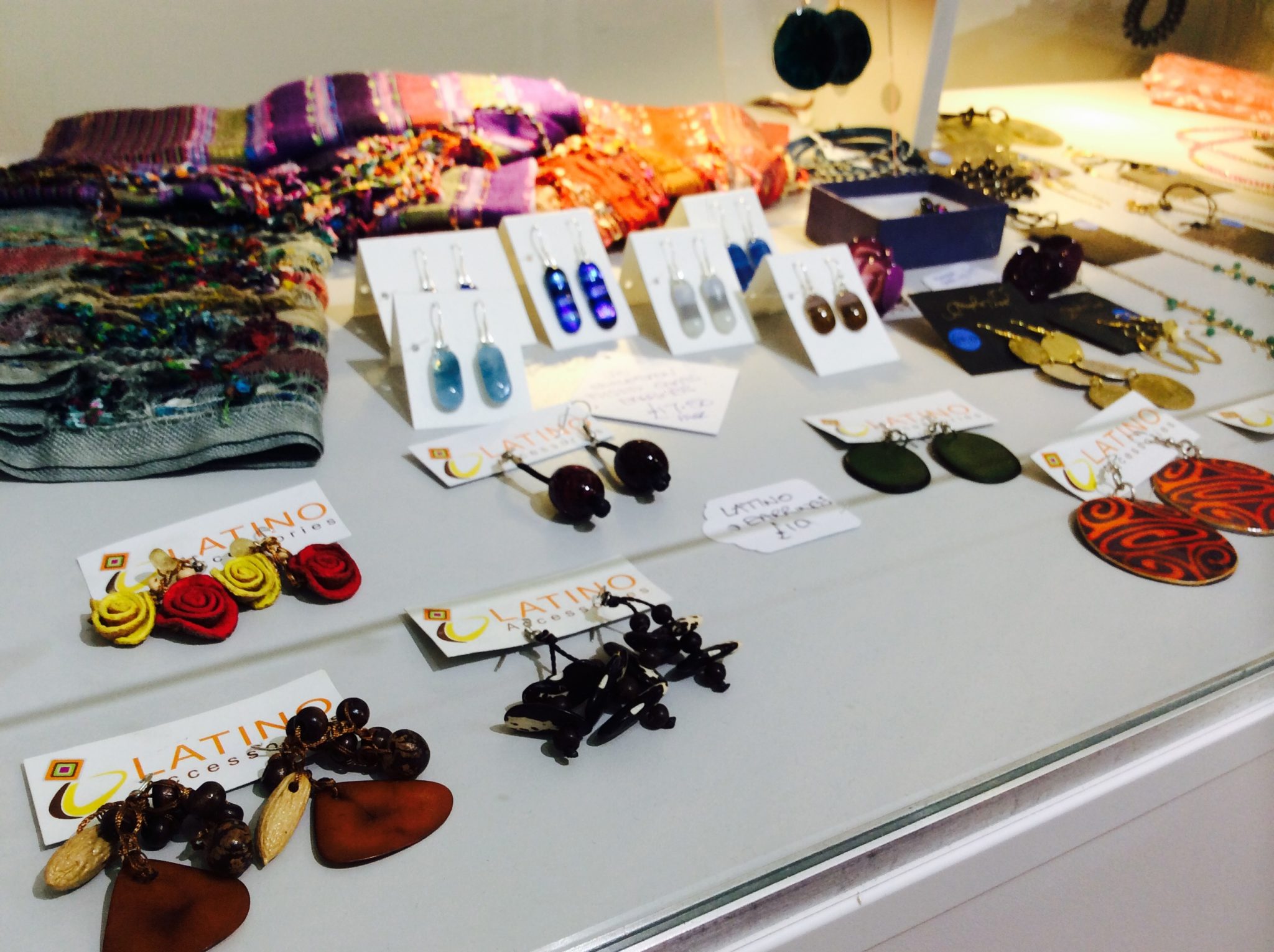 The products here are ethically and sustainably sourced and made using natural fabrics: organic cotton, bamboo, hemp and tencel (made from eucalyptus), and they are made to last. Cheryl describes it as "slow fashion- clothing that washes and irons well, that still looks beautiful after a number of years." The range of Spanish footwear is designed with style and comfort in mind, comfortable soft leather with cushioned soles. The extensive range of jewellery is made from natural materials such as Tagua (South American nut), dried beans and orange peel.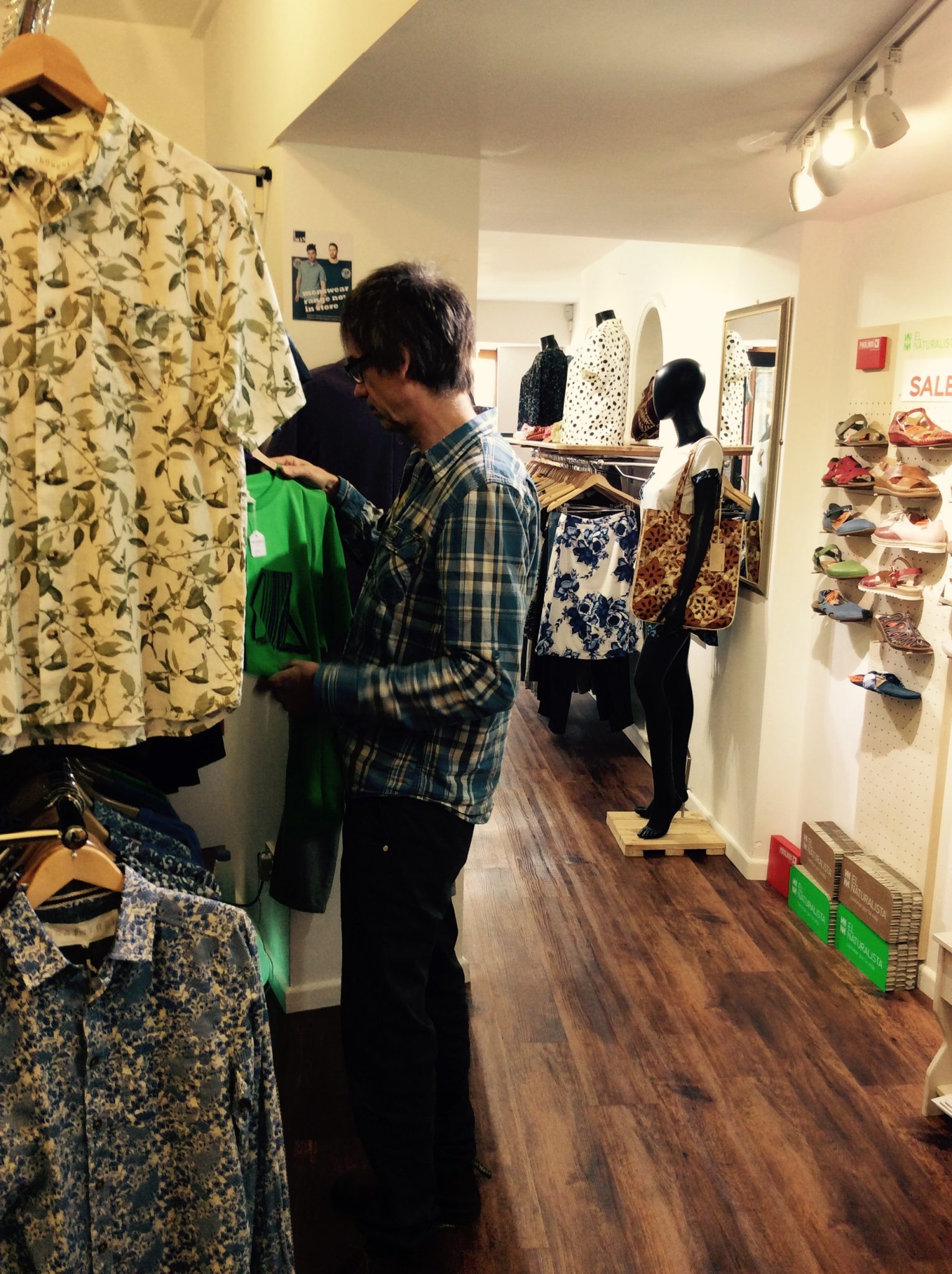 The enthusiasm Nick and Cheryl have for their products is infectious and they have worked hard to make sure they can be enjoyed at an affordable price. Taking part in the Frome Fashion Week earlier this year was a proud moment; there they showcased the wide range of clothing, dressing the models head to toe in products available in store. Great customer relationships are important to them and are at the forefront of their business. "Great shop with beautiful clothes and lovely, friendly, helpful service. Thank you"
To find out more about Hibiscus, visit them on Facebook or Instagram.
Find more independent Frome shops on our Spotlight on Independents page.