Wild about nature – recycled planters
October is a great time of year to start thinking ahead to your spring garden and the flowers you'd like to see. Many of the spring bulbs such as daffodils and tulips are attractive to our pollinator friends and grow extremely well in pots.
If you don't have any spare pots to hand don't despair you can still add a burst of colour to your garden with recycled planters.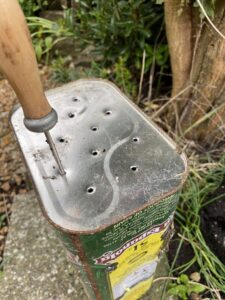 You will need:
A bradawl to make holes
Your recycled tins (we've used a large oil tin for tulips and smaller tins for tete a tete daffodil bulbs)
Some peat free compost
Bulbs of your choice
Trowel optional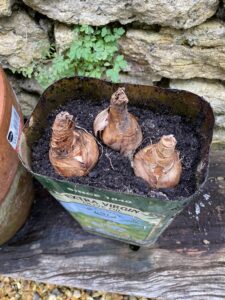 What to do:
Turn your washed out tins upside down and make holes for drainage in the bottom
Put in some compost
Place your bulbs in (you can tightly pack in the tete a tete's) and dig them in about 10cm from the surface
Add more compost
Give them a quick water and sit back and wait till spring
Head back here next month for the next Wild About Nature activity and don't forget to take photos of your planting and growing activities and tag us on Facebook, Twitter or Instagram.