Meet the artists: Alan Overton
In the run-up to the Frome Virtual Open Art Trail 2020 we talk to artist Alan Overton about his work, the impact of Covid-19 and his hopes for the future.
My name is Alan Overton, I'm one of the Vicarage Street Gallery group.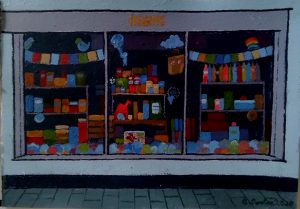 I'm a self taught artist, I've been painting for over forty years. I paint mainly street scenes, buildings, shops, etc. I particularly like the Camden Town Group, and Edward Hopper. My main inspiration is the effects of light and shade, texture, pattern and structure.
During lockdown I have been less concerned with exhibiting my work, so have branched out a bit from my usual subject matter. I think I've been a bit more relaxed and playful!
As chair of Frome Art Society, I was obviously disappointed that our Spring Exhibition did not go ahead in the Black Swan Arts Centre as originally planned.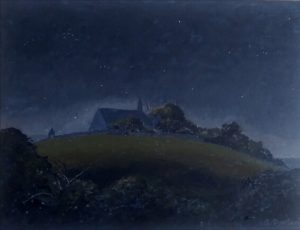 I am also a member of 'Project Play', and we had expected to do 'Dad's Army' over Easter, though of course that has now been put on hold. (I'm playing Private Godfrey).
I hope when things eventually get back to normal that I will be exhibiting again, and treading the boards at the Merlin Theatre in Dad's Army.
You can see more of Alan's work on the Frome Art Society website.
Find out more about Frome Open Virtual Art Trail or visit their website.