Meet Frome Business: Deadly is the Female
This week we talk to Claudia, the owner of Deadly is the Female, to find out why she chose to set up shop in Frome.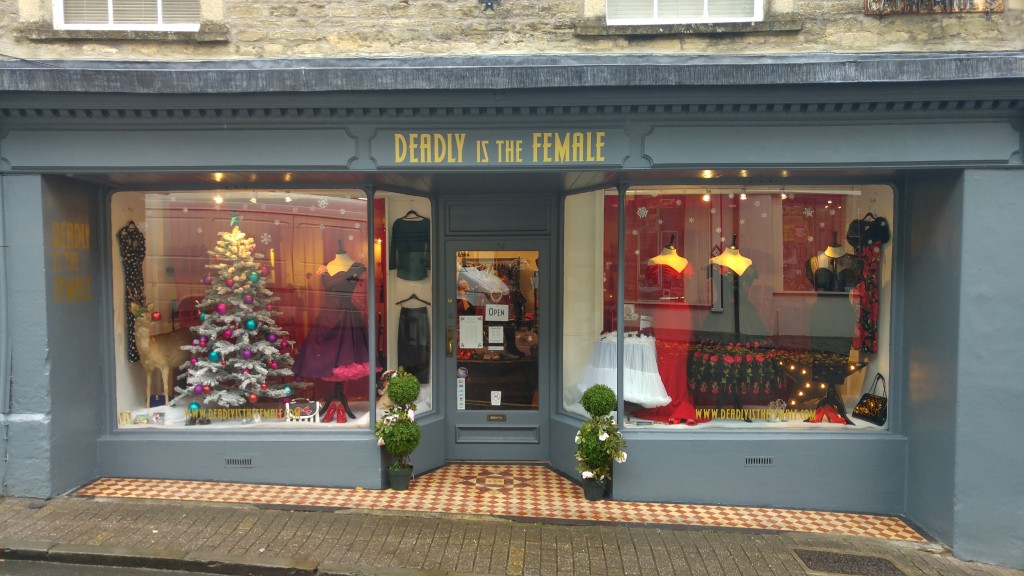 Tell us about youself!
I'm Claudia and I'm the owner of Deadly is the Female. Deadly is a vintage inspired boutique at the top of Catherine Hill that specialises in timeless womenswear.
We want to know all about Deadly. Can you tell us when it all started?
Deadly opened in November 2008 so we have just celebrated our 7th birthday. Opening the shop was a bit of an impulse decision after visiting and falling in love with Catherine Hill in August 2008. I was so impressed with the wonderful independent boutiques and inspired to get involved. I'd been buying vintage reproduction clothes from the United States for myself and was sure other people would be as excited about them as I was. My background is in fashion and textiles so I knew exactly how I wanted the shop to look and feel. We specialise in dresses and are particularly known for our party/cocktail/going out dresses I think.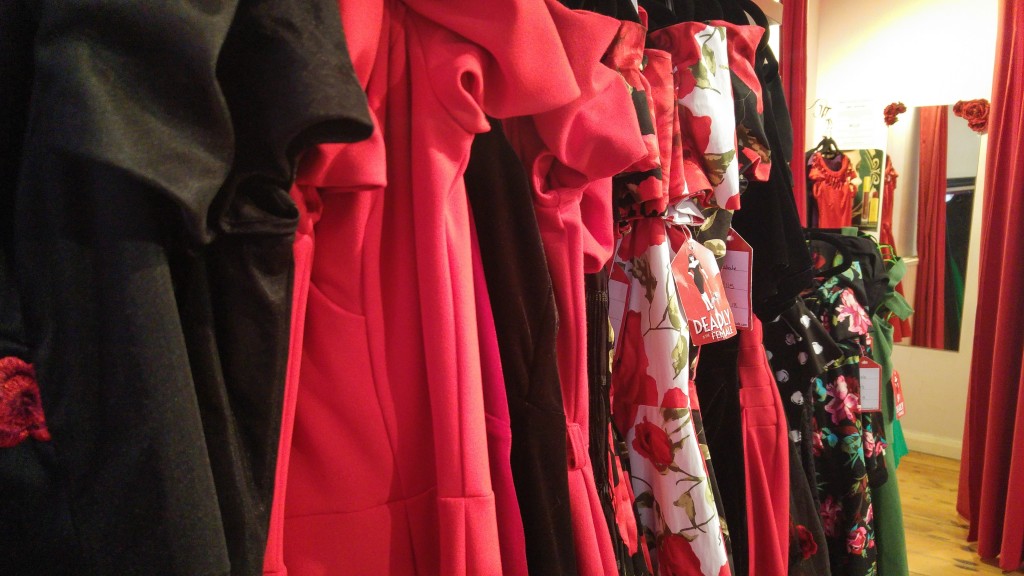 Why did you set up your business in Frome?
I was living in London when I discovered Catherine Hill and I moved to Frome especially to open the shop. I grew up in Bath so I was familiar with Frome but I had no idea I'd love it as much as I do. For me it is the perfect size with so much creativity and enthusiasm. In Frome there is a real feeling that anything is possible and people aren't worried about appearing too cool so they get involved and truly care about things! Originally the other independent shops on the Hill were the main draw and it is still a community I am incredibly proud to be a part of. There aren't many places in the country that boast such a high quality selection of independent shops and then we have the added bonus of the fantastic traders at The Frome Independent Market too!
What piece of advice would you give someone choosing to take the next steps in starting or growing a business?
As I mentioned, opening Deadly was a bit of an impulse decision. Before visiting Frome I had no plans to have a shop. That's not to say I didn't do my homework, once I'd made up my mind I spent a lot of time collecting information, researching and writing a business plan. I think planning is important and then when that's done, being reactive and trying not to be too rigid is key. One of the advantages of starting my business on impulse is that I am always learning and trying new things and I think this is really important. I'm very lucky that I am doing something I absolutely adore, so I still have the passion and excitement I did when I was dressing the shop for the first time!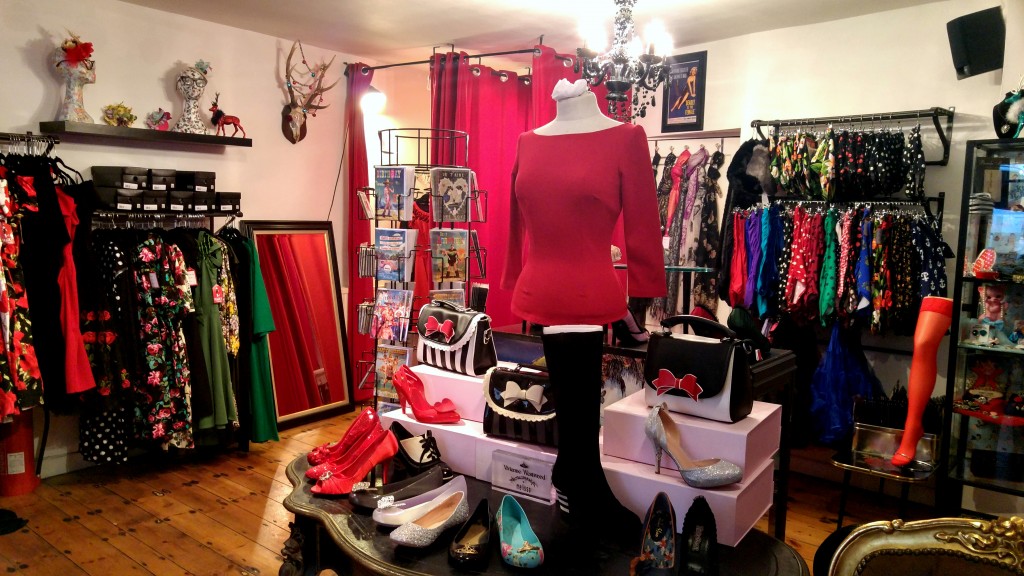 Do you take part in any networking groups?
I'm not very good at business networking as I'm quite a shy person outside of my little shop but I've heard good things about Frome Business Breakfast. Inside the shop I am less shy, super nosey and always interested in where people are going in their new outfit. We often ask to see photos afterwards and I really enjoy continuing on the customer relationship on social media.
What's your favourite thing about Frome?
I love life in Frome. The pace of life is just right for me and it is so full of characters! There is always an excuse to get dressed up (in a Deadly dress or fancy dress!) and no one bats an eyelid!