May 2021 half term activities in and around Frome
It's finally starting to feel like summer's on its way and as more places open up we've pulled together a selection of events and activities to help keep you and your family entertained this half term.
Frome's Hidden Gems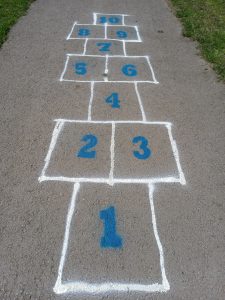 Frome Town Council's Children and Young People's Projects Officers have been busy with spray cans to create some games for you to enjoy in our open spaces. Explore our parks and open spaces to find hopscotch, snakes and ladders, race the snakes and more!
Wild about Nature
Check out our Wild about Nature pages for ideas of activities you can do in your own time, or head down to the Discover Frome Information Point and pick up one of three free activity sheets – bird spotting list, a garden scavenger hunt and mini beasts scavenger hunt.
Get outdoors and active
The Wiltshire Outdoor Learning Team have a wide range of activities on offer at Brokerswood this half term. Take aim and release your inner viking with a spot of axe throwing – yes, axe throwing! Or hone your targeting skills with a bow and try your hand at archery. If you've more energy to burn you can also have a go on the Tarzan Trail or get out onto the lake and enjoy a canoeing or kayaking session.
Find out more information on Wiltshire Outdoor Learning Team's website.
Live Theatre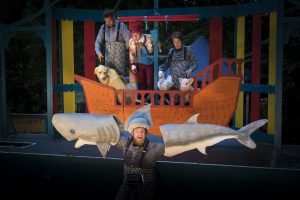 The theatres are finally reopening and helping the Merlin kick off their season, is the award-winning theatre company Illyria. Following the success of their tour last year with The Adventures of Doctor Dolittle, Illyria are back with a brand new musical adaption of the Doctor's Further Adventures on the 2nd June. Join Jip the dog, Dab Dab the duck, Gub Gub the pig and Polynesia the parrot in a musical adventure with amazing puppets and a plethora of songs.
Visit the Merlin Theatre's website to book online.
Get Creative
Hauser & Wirth's June family Saturday on the 5th June is inspired by the current Henry Taylor exhibition at the gallery. Families are invited to create sculptures that represent personal identity and experience – who you are, what you do, and what you would like to strive for.
Hauser & Wirth's Family Saturdays are aimed at families with children aged 6 – 14 years, younger children are welcome if supervised by parents/carers.
Find out more and book your free space.
Haynes Motor Museum half term fun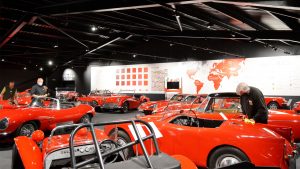 Meet some of the Museum's Education team and see their working wind tunnel. Join in the fun to find out how an F1 car stays on the track and why it doesn't take off like an aeroplane!
The wind tunnel activity will be running throughout the day from Monday 31st May to Friday 4th June between 10am – 2pm and is included with your Museum entry.
Visit the Haynes Motor Museum website for more details.
Nursery Rhyme Trail at Palette and Pasture
From 29th May – Sunday 6th June. Palette and Pasture have a Nursery Rhyme Trail for you to explore. The walk is approximately 1km long with 20 nursery rhyme themed puzzles to work out along the way and a chance to say hello to the fish, sheep, piglets and calves.
If that's not enough, why not indulge in some of Palette & Pasture's delicious Somerset Gelato and 'bounce in your bubble' on their bouncy castles.