Join the Frome Music Directory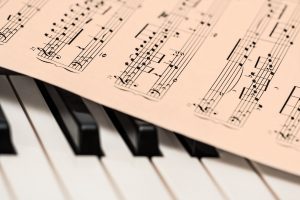 As part of its work with the Frome Arts Forum, Frome Town Council is looking for providers of music tuition to be listed on a music directory. The Frome Arts Forum – previously the Performing Arts Panel – is a group of artists, musicians, venues, and other organisations and people interested in improving the arts provision in Frome. By gathering and listing information on music tuition and other music groups in Frome, Frome Town Council hopes to increase people's awareness of what is available and make music more accessible to people of all ages in Frome.
Cllr Al O'Kane, leader of the Frome Arts Forum, says "Any opportunity to increase accessibility and information regarding Music and the Arts provision in Frome is mutually beneficial for everyone involved and can only be a good thing! Our goal at FTC is to provide as much information as possible so that anyone who wants to find out what's available to them can do so easily through the Town Council website and Discover Frome. I think it's brilliant and encourage people to get in touch!"
We're asking any music teachers, as well as any other music groups in Frome, to get in touch with Frome Town Council to be listed within our directory, by contacting us at 01373 465757 or at info@frometowncouncil.gov.uk. Any providers of music tuition must be practicing in the BA11 area and have relevant DBS checks.