Half term activities for all the family to enjoy
There's lots to do this Easter for all the family here in and around Frome: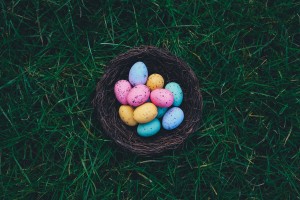 Saturday 26 March there's fun for all the family with an afternoon family disco which also features many activities to join in with. You can bring your own food and drink, and tickets can be bought in advance here:
http://www.skiddle.com/whats-on/Bath/The-Wheatsheaves/Reach-for-the-Bubbles/12669805/
 Sunday March 27 An event for any super hero enthusiast – 'Meet your heroes' 6pm-7.30pm, at the Westway Cinema. Meet some of the best loved comic book heroes – even have a photo with them! £3 to enter. Westway Cinema Cork St, Frome BA11 1BL. Adults with children go free.
 Easter Monday 28 March sees the popular annual Mells Daffodil Festival return, with food and street stalls, live music, and an Acoustic Café. Tickets are available online here: https://billetto.co.uk/mells-daffodil-festival pre-booking tickets is advised
Tuesday 29 March Bridging the World: Benjamin Baker of Frome. This exhibition at the Frome Museum, open 10am – 2pm celebrates the life and work of the visionary, global engineer Benjamin Baker who was born in Frome in 1840! Suitable for all ages.
Wednesday 30 March Tea & Cake morning 10am-noon at The Blue House. All are welcome to come and enjoy their lovely garden. Tea, coffee as well as hot and cold snacks. The Blue House, The Bridge, Frome BA11 1AP
 Thursday 31 March  enjoy classic stories made accessible for all with the Open Story Tellers. Fun for all the family this new Sensory Book Club brings exciting books to life through theatrical storytelling. 10.30am – noon at the Merlin Theatre, Bath Road, Frome BA11 2HG
Saturday 2 April step into a world of magic and mythology with a series of performances of classical tales with a modern twist – performed by the award winning Mark Bruce Company, and talented students from Tri.Art Dance Academy. Matinee performance 2pm and evening show starts at 6.30pm. Suitable for all ages: tickets: £7.50. www.tri-art.co.uk Merlin Theatre, Bath Road, Frome BA11 2HG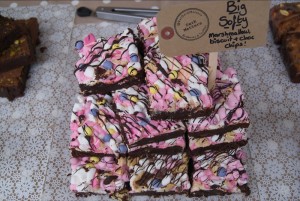 Sunday 3 April The Frome Independent market returns this Spring with stalls selling food, crafts, antiques, art and more. Across the whole town centre shops and cafes will be open. Live music and entertainment will laso be on throughout the day. 10am-3pm www.thefromeindependent.org.uk/
Tuesday 5 April there's an Easter Egg Hunt at The Key Centre, Frome 2-4pm, £1 per child to enter. Suitable for all ages!     The Key Centre, Feltham Lane, Frome BA11 5AJ booking in advance is advised: www.mcafrome.org.uk – 01373 465172
 Thursday 7 April explore natural crafts, arts and games at Forest School 11am-1pm, a fantastic half-term activity. £2 per child, ages 5+ book (in advance) through The Key Centre, Feltham Lane, Frome, BA11 5AJ www.mcafrome.org.uk – 01373 465172
 Sunday 10 April starting at 10am the Frome Sports Festival is back again with lots of free sports tasters for children and young people including martial arts, boxing, tennis, judo, football, gymnastics, cricket and archery. The festival will also include horse riding and swimming at sites near Frome. See www.fromeactive.org.uk for more details as venues vary.