Frome's Early Early Christmas Fair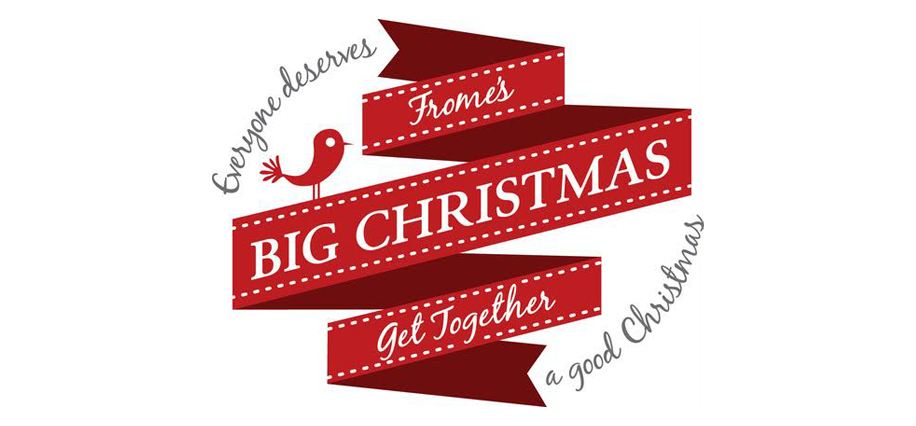 Have you just moved to Frome or are looking to get involved in this proactive community on a new festive project? The Big Christmas Get-together is in need of a new team of organisers who can jump into action over the next few weeks. Emma Warren and the team have loved being involved, saying it's been a real privilege and honour, but they all feel it's time to pass the event on to new faces. Now part of the Frome community calendar, it's a much needed social event for a huge number of people in the town. However, the event has been run by a small number of passionate volunteers in the past, and due to commitments they now need a new team to organise the project.
Emma Warren said "It's a tried and tested formula which does not need much tweaking. There is a comprehensive handbook – including background of the strong ethics and morals, a how-to guide, contact lists, budget breakdown and wish-lists required for the day. And there is no shortage of kind volunteers already wanting to help again on Christmas Day – half a dozen have already been in touch! The past organising group have all offered their support and time to handover, so this is a wonderful opportunity to be more involved with a worthwhile community project."
Roles needed are:
Event Manager
Key point of contact for venue and main suppliers
Person taking ultimate responsibility
Coordinate team of organisers
Administer communications between organisers
Instigate applications for financial grants
Prepare marketing plan for event
Manage the running of the actual event
Send out thank you letters to all businesses and organisations who donate or support the event, plus letter to editor of local papers to thank all supporters publicly
Write any final reports for grants
Volunteer Coordinator
Update Volunteer Job Form
Contact all previous years' volunteers
Distribute Volunteer Job Form
Be main point of contact for all prospective volunteers
Keep an up-to-date database of all volunteers, including contact details, preferred jobs, eating meal etc
Guest Coordinator
Ensure distribution of application forms / flyers
Invite former guests
Keep an up-to-date database of guests, dietary & transport requirements etc
Design and print invitations
Send / deliver invitations
Take telephone details from potential guests or their representatives
Liaise with the Cheese and Grain on applications
Liaise with other team members, especially transport coordinator
Food Coordinator
Confirm all ingredients needed for full event menu and whether they are being donated or bought & identify quantities
Full responsibility for delivering food on time to event
Organise food preparation for Christmas Eve
Liaise with Event Manager to coordinate donation-collectors for any food items
Coordinate volunteer servers and waiters at event
Transport Coordinator
Liaise with Guest Coordinator about guest list
Contact all guests who need transport to and from the event
Organise which volunteer drivers will collect which guests, ensuring there is enough space for wheelchairs, walking frames etc
Plan driving routes for each driver
Brief all volunteer drivers
Decorations Coordinator
Contact all volunteer decorators and work with them to collect greenery throughout December
Plan table decorations and room decorations
Purchase any necessary decorations (crackers, napkins, etc)
Coordinate volunteer decorators on Christmas Eve to decorate the venue
Donations / Gifts / Raffle Coordinator (NB: these roles have been split over the years)
Liaise with Guest Coordinator and keep an eye on number of guests
Write letters to approach businesses with, appealing for donations
Contact all businesses who donated the previous year
This needs to be a strong personality to make fresh approaches, who is sensitive to the economic climate but informed enough about why the event is important to persuade people to donate prizes.
Plan gifts to give to guests, working within budget
Ensure a small number of children's gifts are available
Emma continues "It's possible for 2-3 people to work together on roles, which would allow more people to be involved and share the jobs out. All the past lead volunteers are extremely keen to support/handover roles and there is a valuable pool of knowledge and advice to share.
Please do give me a call or email to talk more if you can help within the next week, by Sunday 20th September. I can put you in touch with the previous volunteers for informal chat and we can all meet soon if that would help. Being involved in this event is one of the best things I've ever done, for me and my family!"
Emma Warren
Frome's Big Christmas Get-Together 2010-14
Facebook.com/fromesbigchristmas
Twitter @fromechristmas
m: 07811 217096