Frome flying the flags for shop independent campaign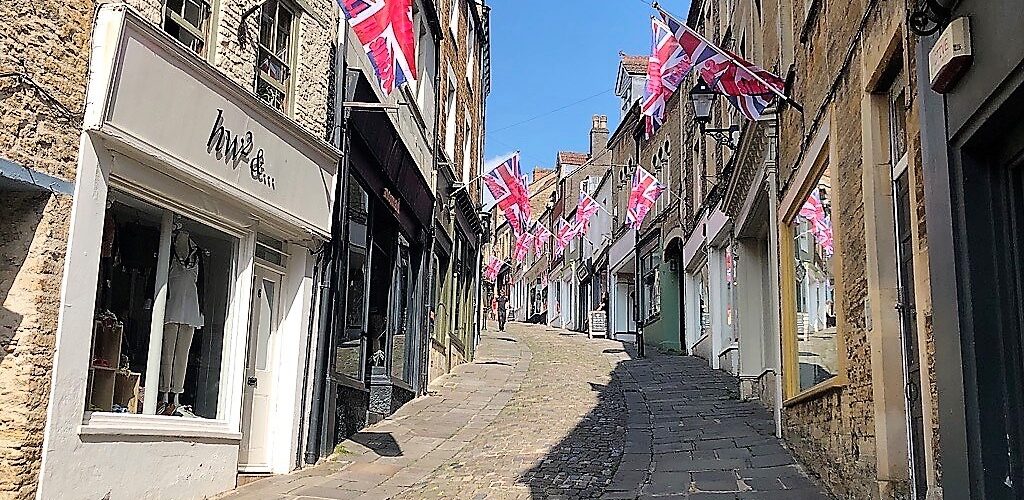 As part of Holly & Co's Campaign Shop Independent, Holly Tucker MBE, founder of notonthehighstreet and Holly & Co, has named Catherine Hill & Cheap Street in Frome amongst the best independent high streets in the UK, a shining example of what the UK can't afford to lose and what shopping small is all about.
Mayor of Frome, Cllr Philip Campagna said:  "Frome is a treasure trove of fantastic independent retailers so I wholeheartedly support Shop Independent Day. It's wonderful to see the flags flying throughout Cheap Street and Catherine Hill, just highlighting the vast array of shops which stem from the boundless creativity and enterprising spirit we have throughout the town. I encourage everyone to get behind their local independent shops; with our support they can continue to flourish."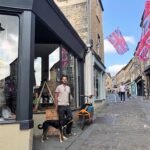 Dan, owner of Frome Hardware on Catherine Hill said: "We are really looking forward to flying the Campaign Shop Independent flags for small businesses along Catherine Street and Cheap Street ahead of #ShopIndependentDay on Saturday 24 June. We're just one of the main shopping streets in this historic market town, so we'll be flying the flag for all of Frome's indies".
On a nationwide level, Holly is deeply concerned for our UK small businesses, consumers and the UK economy, as the new Holly & Co British Small Business survey reveals alarming insights.
In 2022, British small businesses brought in £2.4billion, with SMEs accounting for 61% of UK employment and 7% of UK business turnover, yet even during EXTREMELY challenging trading conditions, 92% of British small businesses surveyed by Holly & Co said that they "had not EVER been asked by their local Council or MP what they needed to thrive, or been consulted on local issues which impact their small business.
Holly says: "It is deeply concerning that almost a quarter (24.1%) of small businesses in our Holly & Co Small Business survey told us they are unsure if they will still be trading this Christmas.   More so, it breaks my heart that 96.4% told us that a major challenge is that they are fighting a losing battle against social media algorithms (powered by the global big boys).
"Holly & Co knows that Brits love and appreciate small businesses, they bring much needed colour, creativity, inspiration and innovation to communities right across the UK, which is why I'm absolutely determined that the launch of Holly & Co's Campaign Shop Independent shines a bright light on our amazing independents. We are calling on consumers to help their favourite small businesses 'beat the algorithm' by cheerleading for their favourites across their social channels using #CampaignShopIndependent, inspiring friends to shop small and support fantastic independents.
Times are undoubtedly tough, so it's more vital than ever that Campaign Shop Independent also encourages the great British public to truly realise the value of their spending power,  and choose to spend their precious pounds supporting our amazing independent British businesses, especially on Shop Independent Day on Saturday 24 June 2023. Use them or lose them, before it's too late. Support #ShopIndependentDay."