Frome Festive Countdown – Christmas scavenger hunt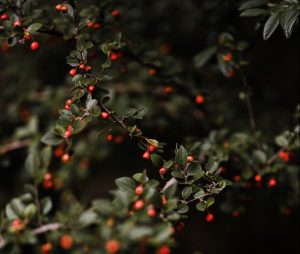 Warm up warm and take part in our Christmas themed scavenger hunt. It's a great way to explore Frome's outdoors and get into the festive spirit. From Christmas jumpers and Christmas trees, to your favourite decorated shop and friendly robin spotting this activity is perfect for the solo walkers amongst us or great for getting the whole family out for some fresh-air fun.
Download the Christmas scavenger hunt sheet below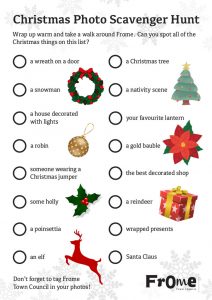 Why not discover more about Frome's great outdoors including parks and a selection of walks all here on Discover Frome?
And make sure you check back for Day 9 on Frome's Festive Countdown.