Christmas events calendar round up: December 2019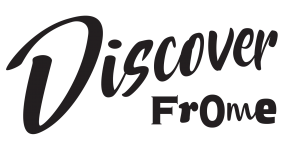 As we start the countdown to Christmas, we've put together a varied feast of Christmas-themed events that are on in and around Frome over the coming weeks.  Here's our events calendar round up for December.
Whatever it is you enjoy, make sure to share it with us on Facebook.  And for even more events, go have a look through our events calendar or pop in to the Discover Frome Information Point.
Cinderella – 5th – 14th December
Merlin Theatre Productions present an original family Christmas musical for the festive season. Featuring traditional characters such as the Wicked Stepmother, Ugly Sisters, and the Prince, this new version of the classic fairy tale tells the story of Ella's quest to save her precious woodland along with the animals and birds that live there. See the full listing for more details of times and dates, including a 'relaxed' performance.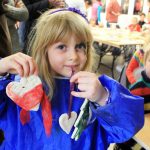 Hauser & Wirth's December Family Saturday celebrates the festive season and sees the arrival of their Christmas tree. The session will include making Christmas decorations inspired by their current exhibitions. There will also be face painting and a specially designed activity sheet for families who wish to explore the exhibitions further.
Try your hand at felting and make the perfect Christmas gift at one or both of these workshops for children and parents. 7th December will be felt robins and holly leaves, or snowflakes and stars on the 14th.
Knight & Spiers – A Concert of Seasonal Music from the English Tradition…and Beyond – 12th December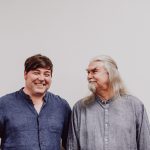 The pairing of violin and melodeon is not a new one, but in the hands of Peter Knight and John Spiers, improvisation and invention meet the listener at every turn.  These uniquely gifted musicians make a sublime pairing, and create a live performance to be remembered for a long time. This very special concert will feature lesser known carols, tunes and wassails from the English tradition and beyond.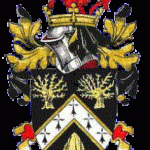 A night where brass music comes alive – with a selection of music from the past, movies and of course in the festive spirit. With special guests – Frome Youth Choir.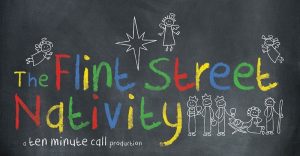 Frome's newest theatre group Ten Minute Call is guaranteed to brighten up your December with a very special run of the wickedly funny Christmas comedy.  The Flint Street Nativity is a warm, witty and funny play with original lyrics set to traditional Christmas carols.
It's the perfect seasonal fare for anyone who likes to find the humour in the strange things that children can say when they think nobody is listening.
Proceeds of ticket sales go to Christ Church School.
Get your dancing shoes and Christmas party gear on…PDJ Discos will be playing all your favourite Christmas hits and prizes will be given for Best Dressed! Meet Father Christmas in his Grotto and receive a present.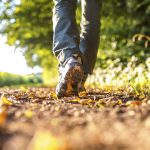 After all those mince pies and Christmas chocolates, join Frome Walkers for some fresh air and a break from Christmas TV on a 6 mile walk from Coleford to Kilmersdon, along the coffin trail, before returning to Coleford via Babbington House.
Beauty & the Beast – 29th & 30th December and 1st & 4th January
Frome Musical Theatre Company present the perfect Christmas panto. See if Belle manages to keep the unwanted attentions of Gustave at bay and finds it in her heart to love the Beast before the last rose dies.