Robbie W Jones Woodcuts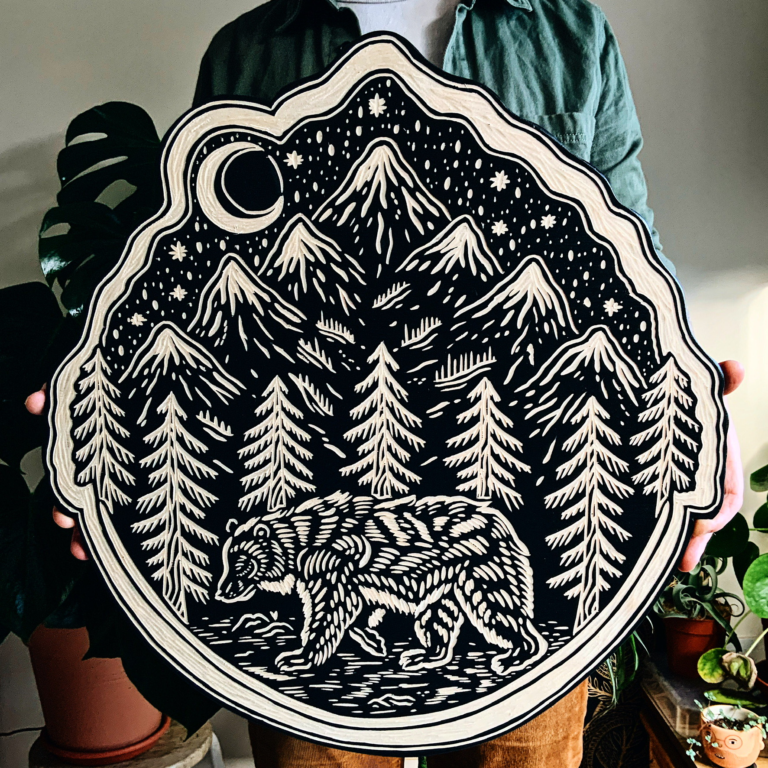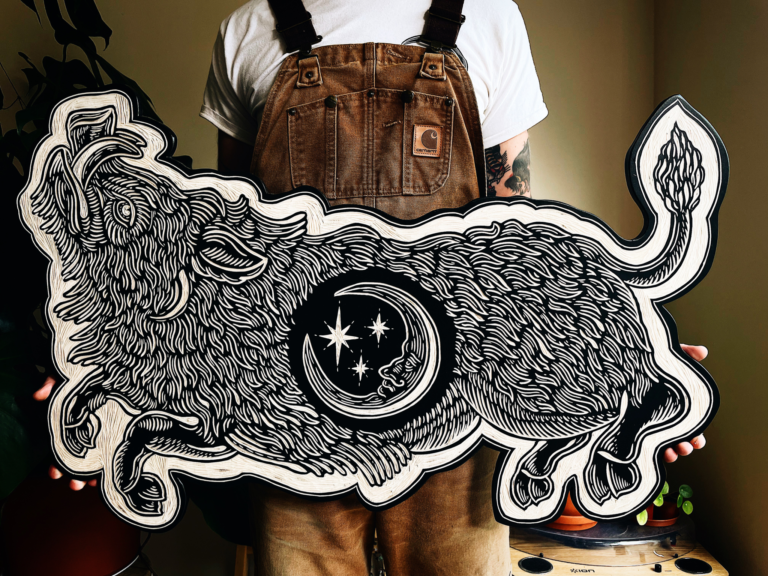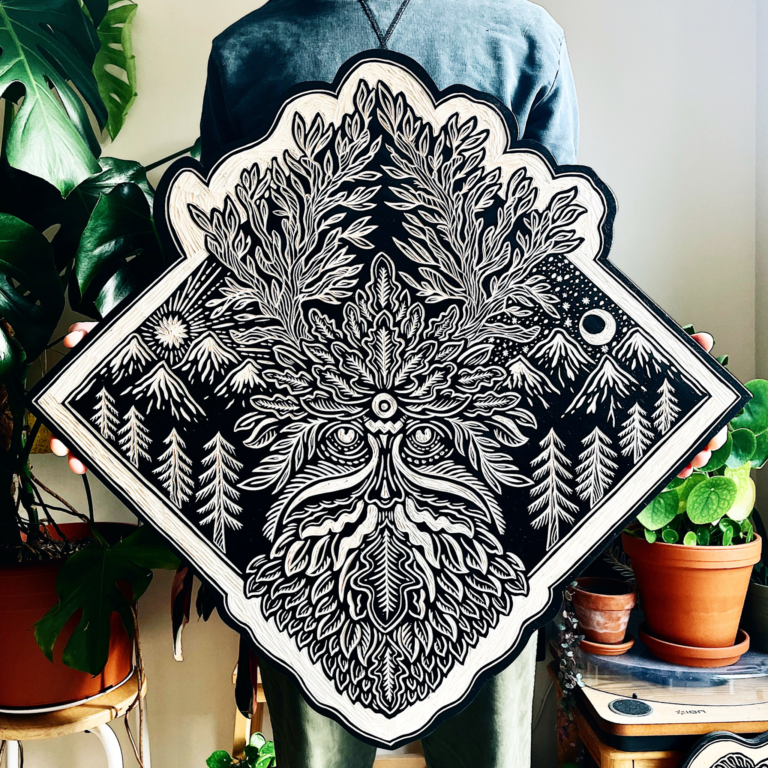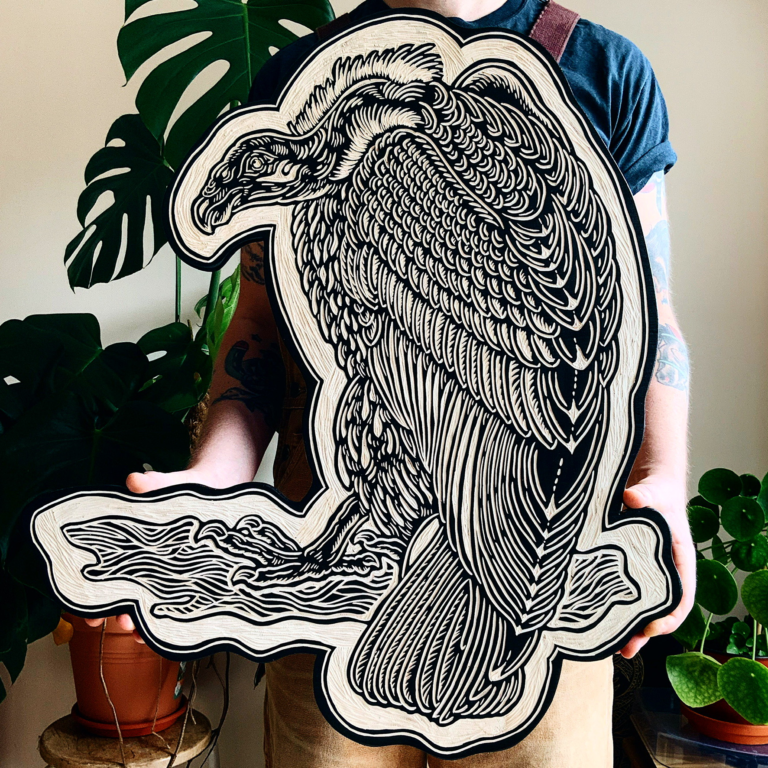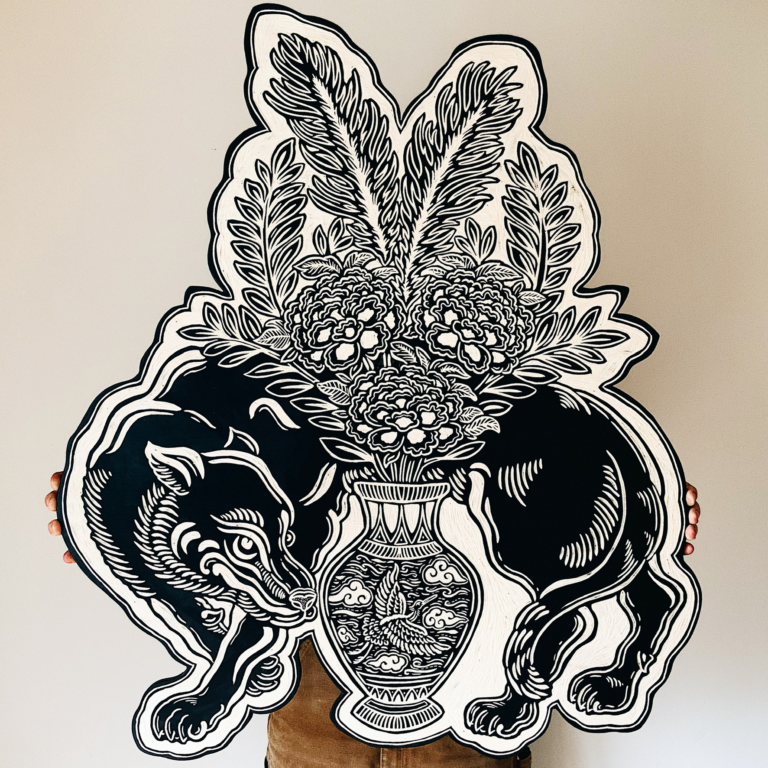 Robbie Jones is a woodcut artist based in Frome.
His inspiration comes from nature, traditional tattooing and folklore. Rather than printing from the woodblocks, they are left as the original piece to showcase the contrast between the black and natural wood tones.
Robbie's work can be found at The Why Gallery on Stoney Street and Skull and Dagger Tattoo on Bath street.
For commissions, please email robbiewjoneswoodcuts@gmail.com
You can see more of Robbie's work on his Etsy, Instagram and Facebook pages.