Mes Amis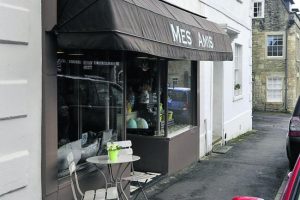 Takeaways available from 5th May. Tuesday-Saturday 9.30am-2.30pm. Pre-order only – view website for more details.
Mes Amis is a thriving delicatessen and coffee shop that also serves light meals to take away. The menu changes daily, offering freshly prepared food using the best produce and ingredients.
Mes Amis is open Monday – Saturday from 9 – 5.
Mes Amis
12 Bath Road, Beckington, Frome, BA11 6SW