Hunting Raven Books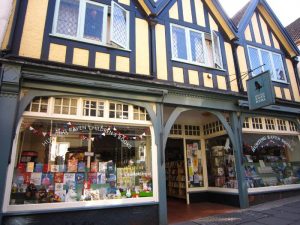 You can order books for postal delivery through our sister shop in Sherborne. Place your order by calling 01373 473111 or by emailing winstonebooks3@gmail.com.
For more information visit the Hunting Raven website.
Hunting Raven Books, now owned by Winstone's, has been the much-loved indie bookshop in the heart of Frome for more than 3 decades. This bookshop specialises in children's, local books and arts and crafts.
You can browse over 9,000 titles in stock, and if you don't find something you like they will happily order it for you for the next day. Their staff are welcoming and knowledgeable. You can even sit and drink a coffee in their cafe, and enjoy the occasional talk or book signing. It's sure to be a win for all book lovers.
Hunting Raven Books
10 Cheap St, Frome BA11 1BN