Frome Wholefoods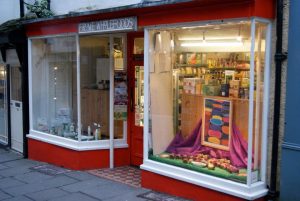 Currently open the following times and delivery to vulnerable customers. Also possible to order over the phone and collect.
Monday – Saturday 10am-5pm
Check the Frome Wholefood Facebook page for updates.
An excellent wholefoods shop selling organic produce, deli, vitamins, herbs and spices and much more. This store carries an excellent vegan range, and as a bonus will gladly take special orders. This friendly well-established independent is certainly one to explore.
Frome Wholefoods
8 Cheap Street Frome, Somerset