Charles Hart Jewellers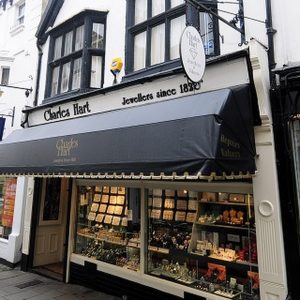 Charles Hart are one of England's oldest family Jewellers – established in 1820. They stock a large range of watches, jewellery, clocks, silverware and much more. They stock jewellery brands such as Annie Haak, Henryka, Kit Heath, Cavendish French and many more. Watch brands include Bering, Seiko, Storm, Accurist and Sekonda as well as re conditioned Rolex, Cartier and Omega.
Charles Hart are quickly gaining a reputation for being able to source nice quality second hand jewellery & watches. Whether you are into Art Deco, Victorian, Edwardian or any other period pieces then a visit to the shop is a must.
Charles Hart Jewellers
4 Cheap St Frome Somerset BA11 1BN