Frome Boulder Rooms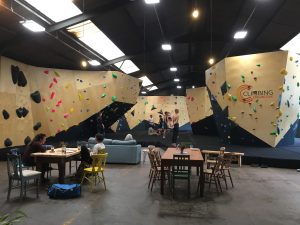 Bouldering is for everyone – it's fun, physically and mentally challenging and very sociable if you want it to be!
Think climbing up an actual boulder, but inside with really thick padded mats!
With bouldering there are no ropes, harnesses, climbing partners or any other specialist gear, just you and the wall.
To mimic the outdoors, plastic holds on the walls make up  'problems' which are indicated by markers at the start of each climb. The goal is to solve the problem, by climbing from the bottom to the top.
Open Monday-Friday 12-9; Saturday 10-8; Sunday 10-6
Frome Boulder Rooms
Units 3 & 4, The Cottonworks, Vallis Road, Frome, BA11 3EN