Cheese And Grain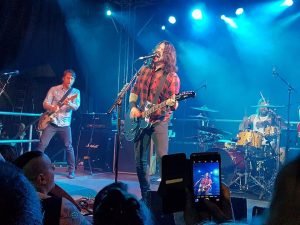 The Cheese and Grain is a not-for-profit, member owned social enterprise and also a registered charity. Its main aim is to promote and boost Frome's social, cultural and economic life.
The Cheese and Grain is most famous for the markets and events it holds in its hall. Here you can find everything from music nights and comedy to festivals, exhibitions and markets. This venue is often used as a concert hall. It often hosts both local artists and more widely known bands, including rock band the Foo Fighters in early 2017.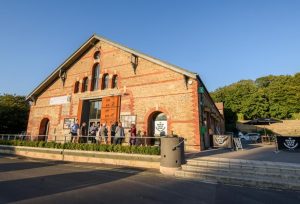 The Cheese and Grain has an important role in Frome because they can host meetings, large (up to 500 people in the main hall) and small (up to about 30 people in our mezzanine). Here you can also attend adult education classes or drama classes for children. Once a year you can get a tattoo here (at the annual tattoo convention).
There is room for nearly 400 cars in the car park and the cafe is a great place to stop for food and drink
The Cheese and Grain is part of the You're Welcome scheme.  This means that you are welcome to use their loos and refill your water bottle at this venue without needing to buy further offerings…
Cheese And Grain
Market Yard, Frome, Somerset, BA11 1BE