Christmas Lights Switch On –  December 1st 2017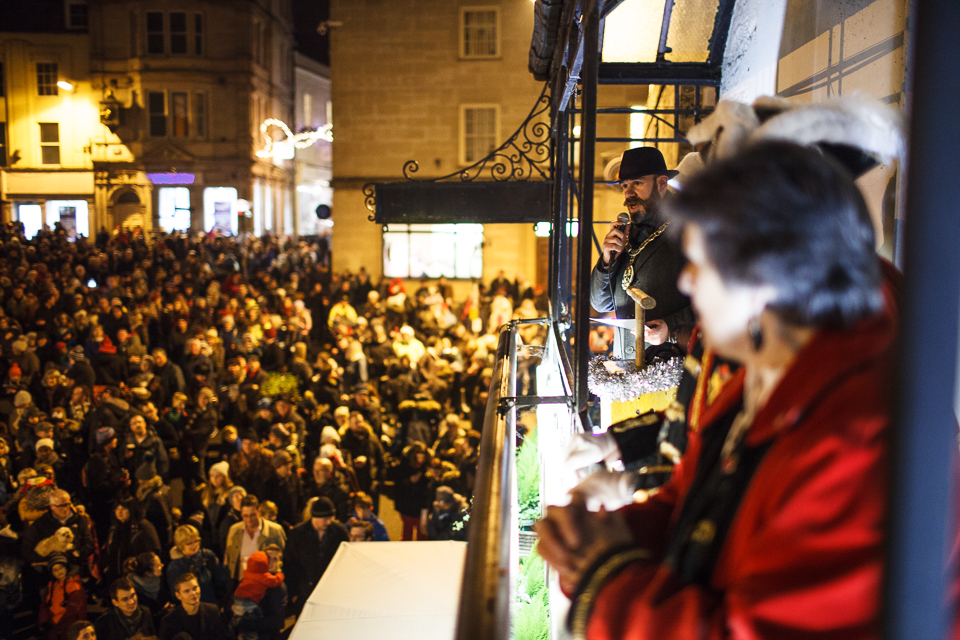 Frome's yearly Christmas celebrations are always popular and a great treat to kick off the season. The event in the town centre features a lantern procession, carols, festive food stalls and of course the lights switch-on. The 2017 Christmas Lights Switch On event page will be updated with details as they arrive. Alternatively, you can keep up-to-date on the Town Council's Facebook page.
Frome has found many different ways to bring the festive spirit to this event in previous years: 2013 saw Jensen Button burn up the town's streets in his F1 car – watch the video here or see images in our gallery; The 2014 event brought an Edwardian Christmas to Frome by transforming the town centre into a vintage fairground;  and in 2015 the theme of "Snow Ball" featured projections from local artists, illustrators, photographers and school children throughout Frome.  2016 saw a much more traditional Switch On event, with the focus placed on family, friendship and togetherness.  2017 will seek to expand on these themes.
Celebrate the season in Frome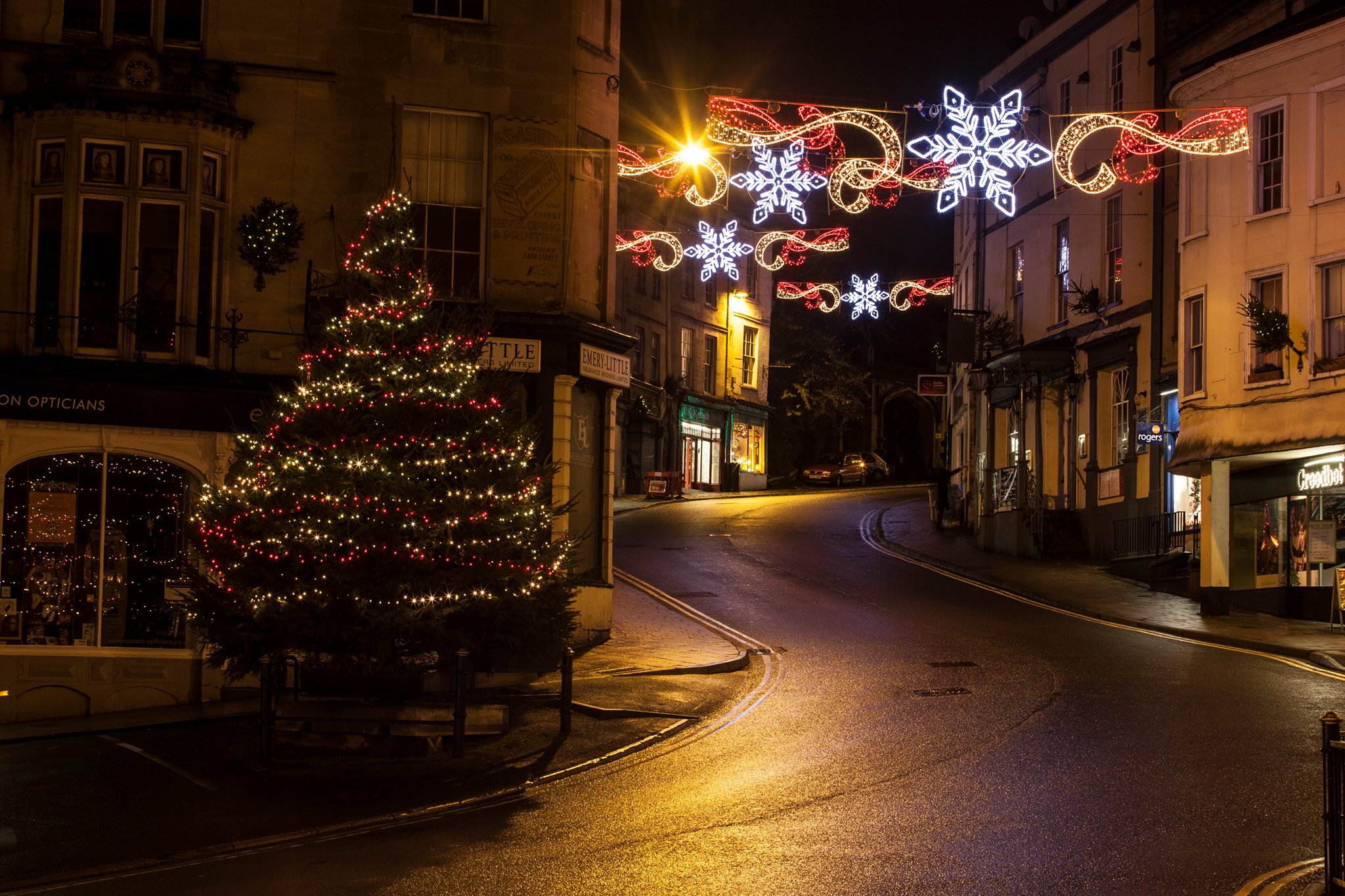 The celebrations bring many opportunities for gift shopping. Shops stay open late during the festivities, and the Christmas Extravaganza market at the Cheese and Grain is the perfect place to find gifts for friends and family. Other markets include the Christmas Charity Fair and the Christmas Farmers Market, or there's always the December Frome Independent. For more ideas on for gifts and treats, look through shopping in Frome.
There's also loads of other festive events in Frome. Cara Dillon will perform classic Carols, Celtic Hymns and other songs to celebrate and share in the joyful spirit at the Cheese and Grain. The Children's Festival Christmas Party will be on December 17th. The Merlin and the Memorial, Frome's two theatres also have a great selection of festive shows. This includes a panto of Jack and the Beanstalk and a musical adaptation of Hansel and Gretel. Look through our events calendar to see more of what's on.