Palmer Street Bottle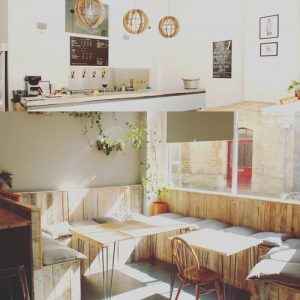 Located in the vibrant St Catherine's quarter, Palmer Street Bottle offers a different kind of eating and drinking experience.
They specialise in Craft Beers, Wines and Spirits showcasing the best in local producers as well as a range of UK based and International makers and brewers. Offering a relaxed space where you can sit and enjoy a drink and something to eat to compliment your chosen beverage. Or if you prefer, their bottle shop offers a wide selection of Craft beers as well as a refill station where you can select and take home wine or beer of your choice.
One of their other great passions is Cheese at Palmer Street Bottle and what would compliment a beautiful craft beer or glass of wine more than a carefully selected artisan organic cheese board either to eat in or takeaway from their deli counter
Palmer Street Bottle
11 Palmer Street, Frome, BA11 1DS