Talk on Frome's engineering genius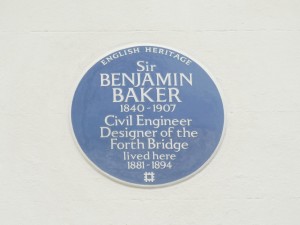 The Frome Heritage Museum will welcome Mark Watson, of Historic Environment Scotland to give a talk on Benjamin Baker, the engineer behind the Forth Rail Bridge (a celebrated Scottish landmark). 
Benjamin Baker was born in Frome in 1840, and was responsible for some of the most daring engineering projects of the age  – including the design of the Aswan Dam, tunnelling systems for the London Underground, the metal cylinder that brought Cleopatra's Needle back from Alexandria to London and the Hudson River Tunnel into New York!
Frome Museum has been celebrating Baker's work and life with an exhibition, which will run until 21 May 2016. 
Talk: 
Clash of walruses: was Benjamin Baker extravagant at his Forth Bridge?   
Mark Watson, Historic Environment Scotland, sets out reasons why the Forth Bridge became in 2015 the fourth individual bridge accepted onto the UNESCO World Heritage List. The coveted criteria (i) as a "Work of Human Creative Genius" is owed to the design skills of Benjamin Baker, the civil engineer who was born in Frome. Yet his design was controversial and the bridge is still a unique creation.
American engineer JAL Waddell argued in 1916 that British engineering practice, as exemplified at the Forth Bridge, was extravagant. Whose type of bridge would make the biggest impression?
Wednesday 27 April at 7pm
Suggested Donation £3