Small Business Saturday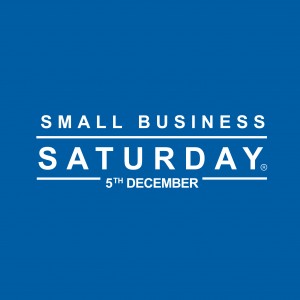 In case you haven't already heard, it's Small Business Saturday this weekend (5th December). If you're thinking of setting up a business or already own a small business, don't worry, you still have time to get involved, and if you're just someone who's thinking of going shopping this Saturday, then there's plenty of ways to show your support. Let us explain…
Small Business Owners
Perhaps the most important thing is to make your customers aware that it's Small Business Saturday so that they can come and support you and your team. This can easily be done by alerting your followers on social media and using the hashtag '#SmallBizSatUK' across each platform. Other ways are to prepare posters or flyers that are visibly displayed in your windows in the run-up to the event and to get in touch with local papers like the

Frome Times

and the

Frome Standard

so they can spread the word.
You might also want to consider hosting an event, whether it's a one-off discount at your store or a celebratory festival. Don't forget to let other business owners know your plans so they can support or collaborate with your plans!
But why should you get involved with Small Business Saturday and what benefits does it present to you? In 2014, Small Business Saturday saw a 20% increase in footfall on 2013 and the hashtag '#SmallBizSatUK' was trending at number one all day, boosting both profit and publicity.
To advertise your business for free and download your promotion toolkit, head over to the Small Business Saturday website.
Shoppers
If you're looking to go shopping for Christmas gifts this weekend, don't forget to check out what your local independents have available. Frome has a wealth of independent shops (here's a blog to prove it) including Ellenbray, Golden Goose, Designs by Seed and Hunting Raven Books. If you're not sure where to start looking, you can use this handy Small Business Finder.
If you're out and about in Frome over the next few days, keep an eye out for Small Business Saturday flyers in shop windows and don't be afraid to ask staff whether they have anything planned for Saturday.
Don't forget to share pictures of your finds at these small businesses on social media. When you upload your picture, use the hashtag '#SmallBizSatUK' to boost the shop's profile, and make sure to tell your friends and family to show their support too! As we're all aware, Frome businesses have heaps to offer!
If you're interested in finding out more about Small Business Saturday, head over to the website.