Our top 10 tips to go plastic free this July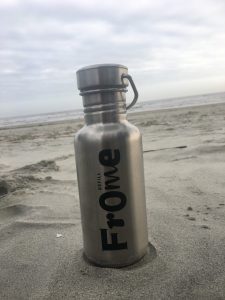 As the plastic free movement gathers pace, we've put together our top tips to help you reduce your plastic footprint this Plastic Free July (and beyond). Going plastic free may not be as difficult as you think…
1 Don't panic! Trying to go plastic free can be overwhelming at first, especially when you take your first plastic free trip to the supermarket.
2 Easy wins. There are some swaps that are quick and easy to make and will instantly boost your plastic free morale. Bamboo toothbrushes and soap bars can offer a daily reminder of the positive changes you're making.
3 Take stock. Make a note of what you have in your home and replace items as and when you need to.
4 The Five Rs. Refuse, reduce, re-use, re-purpose and if all else fails, recycle. Going plastic free doesn't mean having to get rid of all the plastic in your home. Re-use and re-purpose plastic items as much as possible.
5 Rethink the way you shop. Avoiding single-use plastic isn't always easy, but in Frome we're lucky to have a great range of independent shops offering plastic free shopping alternatives. By shopping plastic free locally, you'll not only be reducing your plastic footprint, but also supporting our local economy.
Plan ahead and consider spreading your shopping across several retailers, rather than one big supermarket shop.
Our plastic free pages have lots of information on where you can buy plastic free groceries including refills for toiletries and cleaning products in Frome.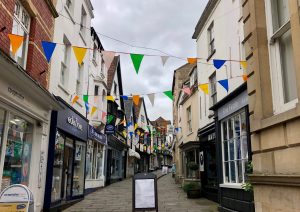 6 On the move. When you're out and about, remember to carry a reusable bag and water bottle.
There are lots of local businesses signed up to the Refill scheme, offering free drinking water. Download the app to find refill points in Frome and beyond.
7 Plastic free cuppas. For tea and coffee lovers, invest in a reusable cup. There are lots on the market and many stores now offer a discount for taking your own mug.
8 The return of the milkman. Not only can you get fresh milk delivered to your door, but many companies are also offering a range of other plastic free items such as juice, yogurt and fruit and veg.
9 Get creative in the kitchen. Crisps and snack bars usually come in plastic packaging. Homemade snacks can often be cheaper and healthier and there are hundreds of easy recipes available online.
10 Spread the word. Tell your friends and neighbours what you're up to and share tips and ideas.
For more information about plastic-free living and shopping locally, visit our Plastic Free page.