Events Calendar Round-up: December 2022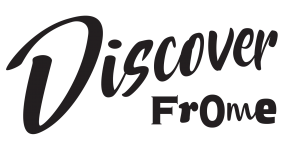 There's lots on in Frome as we head in to the festive season including some New Years Eve parties to put in the diary. There are also lots of fairs and markets in the run up to Christmas and you can find a separate list of those on our Christmas Fairs and Markets Guide.
For even more events, have a look through our events calendar or pop in to the Discover Frome Information Point.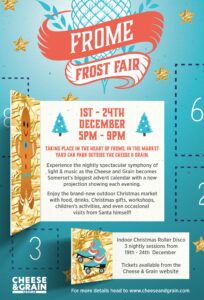 Every evening from the 1st to 24th December the Cheese & Grain will become Somerset's largest advent calendar!
As part of the Frost Fair, the Cheese & Grain facade will dance, flash and come to life with a light symphony synchronized to festive classics.
Alongside the light show, there will be a variety of stalls selling Christmas gifts and produce as well as food, drink and children's activities. From the 19th-24th there will also be roller disco sessions to help burn off some of the mince pies!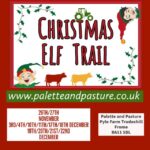 Palette & Pasture are hosting a Christmas Elf Trail.
See what all the mischievous Elves are up to on the farm, make reindeer food ready for Christmas Eve, write and post a letter to Santa in the special Santa letter cox, plant a Candy Cane and enjoy a farm-style nativity scene with real cows, sheep, pigs and goats!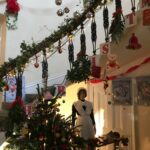 The Frome Heritage Museum doors will be open for two days in December to enjoy a nativity scene on the beautiful staircase.
Find Mary, Joseph, the shepherds, the three wise men and all the animals, including a donkey and even a camel and enjoy a mince pie while you soak in the festive scene.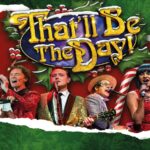 That'll Be The Day is back at the Frome Memorial Theatre with another timeless Rock 'n' Roll Christmas Show!
Completely refreshed year after year, the show combines all of your favourite pop Christmas classics and traditional Christmas songs with hilarious comedy sketches and world-class impersonations.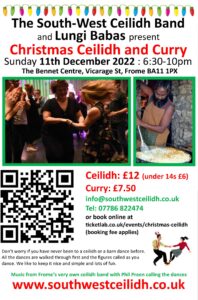 Dance the night away at the Bennett Centre with music from The South West Ceilidh Band with Phil Preen calling the dances. To keep you well fueled Lungi Babas will also be serving their famous curry.
If you've never been to a ceilidh before, don't panic! All the dances are walked through first and the figures called as you dance.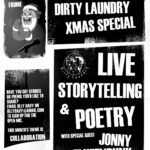 Dirty Laundry present a live storytelling and spoken word poetry night with open mic at the Archangel.
With special guest, poet and rabble rouser Jonny Fluffypunk (aka The Sustainable Nihilist).
Experience passionate and provocative performances of stories and spoken word poetry.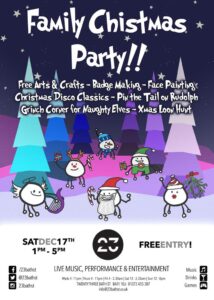 23 Bath Street are hosting a free Christmas party for all the family!
Enjoy arts and crafts, badge making, face painting, Christmas disco classics, pin the tail on the Rudolf, Grinch Corner for Naughty Elves as well as a Xmas Loon Hunt!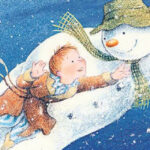 Christmas wouldn't be complete without a helping of The Snowman. The Merlin Theatre present this family-friendly concert with Frome Town Band.
Sing carols, see Father Christmas and listen as Frome's very own community brass band play live with the film of Raymond Brigg's Snowman as he soars above the snowy landscape.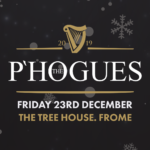 ​The P'Hogues are easily the premier Pogues tribute act within Somerset and hopefully beyond. They dress like The Pogues, sound like The Pogues and are all fans of The Pogues!
So don your flat cap, get ready to move, stock up on Guinness and Tullamore Dew, then let The P'Hogues do the rest!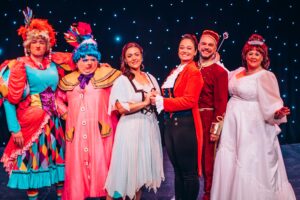 Featuring spectacular scenery, beautiful costumes, toe-tapping songs, and plenty of audience participation there's no need to go to Bristol or Bath! The Frome Musical Theatre Company pantomimes at the Memorial Theatre are renowned for their professional pantomime productions with early booking highly recommended.
Packed with laugh out loud comedy and plenty of sparkle, this rags-to-riches tale will be a festive treat for all the family.
New Year's Eve parties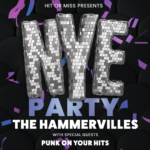 Famed for their energetic rock/pop floor fillers The Hammervilles are the perfect band to kickstart 2023 with. Playing everything from Queen to Adele to Guns N Roses, their unique and high-energy show is can't miss.
Bringing with them the ultimate party starters Punk On Your Hits, who play classic pop hit after pop hit in the style of rock. Think Busted & Blink 182 playing Venga Boys & All Saints songs!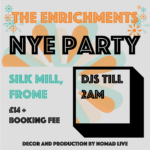 Local events band The Enrichments host a New Year's Eve party at The Silk Mill.
Guaranteed to keep the dance floor moving with a set full of funk, soul, pop and rock classics, the Frome-based seven-piece will be supported by DJs to keep the party going into the early hours of 2023.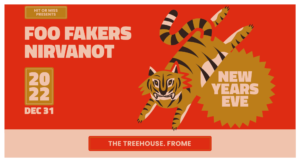 Following their amazing recent sold-out show at the venue, Foo Fakers return for a special New Years' Eve party at The Tree House doubling up the action with a Nirvana cover set from Nivanot for a night of non-stop rock action to see in the new year.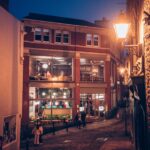 See in the New Year at Eight Stony Street with cocktails, canapes, a delicious four course meal plus music from DJ Vinyl Groove.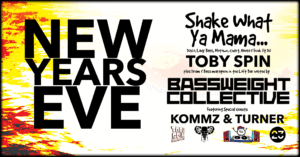 If you're looking to dance your way into 2023, then 23 Bath St is the place to go!
Featuring Toby Spin in the main room and the Bassweight Collective takeover in the Loft Bar. Residents Prospa, Peaked, Mani, Nexen & EG invite special guests Kommz & Turner for an all night DnB sesh.
To see all the events coming up this month and beyond visit our What's On page.