Frome Festive Countdown- Christmas Wreath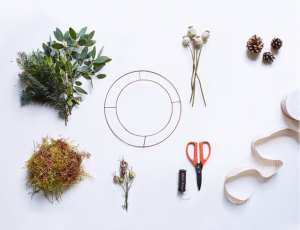 Here we are with only a few days left of our Festive Countdown and we're ready to deck the doors with your own Christmas wreath. Go traditional holly and ivy or think colourful baubles, the choice is yours and we'd love to see your creations.
Christmas wreaths
A walk in the woods can provide you with a wealth of foliage and supplies to make your own Christmas wreath. Your local florist can help with the rest.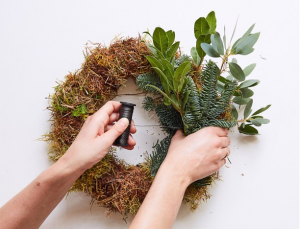 You'll need:
Wire wreath frame and a reel of thin wire
Scissors (floristry scissors or secateurs)
Ribbon (medium/large thickness)
Moss
Foliage and pine (a selection of hardy foliage and pine – a mix of different shades of greens and textures works really well – eucalyptus has shimmery green leaves, and aromatic bay leaves add a lovely scent)
Decorations (you can use natural things like poppy heads, pine cones and nigella flower seed heads. You can also add cinnamon sticks, orange/lime slices, sprayed foliage or bells)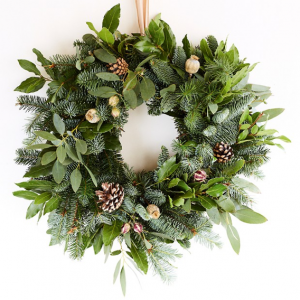 Start with fixing a layer of moss to the frame, wrapping the wire around it as you go. Then add small bundles of foliage, pointing in the same direction until the frame is evenly covered.
Tie on your ribbon to hang the wreath and add your decoration by twisting wire 'legs' onto them and attach at random intervals around the wreath. Use the ribbon to hang your wreath on the door and enjoy.
Looking for something a little less traditional?