Guided Walks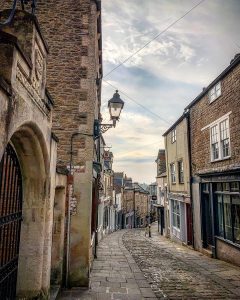 Discover Frome has launched regular light and informative guided walks, which will take place twice a week throughout the year on Sunday afternoons and Wednesday evenings.
The Sunday walks, entitled Heart of Frome, will run every week at 2.30pm on Sundays not already served by the very popular historical walks run by Frome Society for Local Studies. There is a suggested donation of £3.
The Heart of Frome is a short walk around the centre of town. It will take in some of Frome's most well-known landmarks. The route starts at the Discover Frome Information Point and ends at St John's Church, with plenty of facts about Frome's unique, entertaining and interesting history along the way.

Special Wednesday Walks
Wednesday walks start at 6pm during the spring/summer and 11am during the autumn/winter months and are £5 each, payable to the guide. See below for more details about these walks.
Our guides can be identified by their Guided walks badges, yellow
hi-vis and their Frome water bottles.
Please note – for safety reasons the Guided Walks Frome will only take place if there are at least two people booked on.
Please see below for upcoming walking events, including those led by local walking groups.
Frome's regular guided walks have now finished for the winter. They will return on Wednesday 1st April 2020.
We are however hosting one final guided walk before the end of the year – Heritage Trees of Frome, on 29th December. Please see below for more details.
In the meantime, if you're a group and would like to book a specific tour, please email us.

List of Events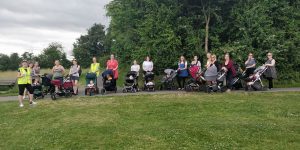 Free buggy walk sessions in Frome every Thursday, led by fully trained walk leaders who enjoy being outside…
+ Export Events
You can view the Guided Walks map below and you can also download the PDF here.