Yoga with Cecilia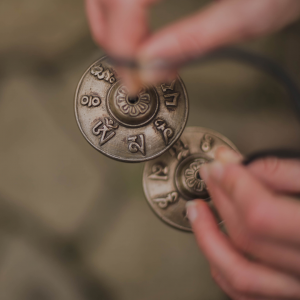 Cecilia Allon offers community yoga for all either online or in a large airy hall with plenty of space between mats.
Her Hatha Yoga classes offer a mindful practice to suit your energy levels on the day. You are invited to explore the relationship between breath and movement, meet yourself with acceptance and move into different postures with a playful attitude.
​Following a gentle warm up, the class will build to strengthening poses and end in deep relaxation in the form of Yoga Nidra, aiming to leave you feeling refreshed and re-energised.
Current classes:
Hatha Yoga with Yoga Nidra
Tuesday, 7.30pm-8.45pm online
Hatha Yoga with Yoga Nidra
Thursday, 9.15am-10.35pm (term time only), Christ Church Parish Hall
Half term block booking recommended to guarantee your space for in person classes.  Drop in is available space permitting.  Due to COVID-19 places are restricted so advance booking is encouraged.
Bring your own mat if you can or if you sign up for a block, a mat can be allocated for your use only.
New Moon Online Well Woman Yoga Circle
Sunday, 7pm-8.30pm (monthly) online
Create a nourishing, nurturing space for women at all stages of life to connect with themselves and also to sit in a circle of support with other women. The sessions will include deep relaxation in the form of yoga nidra, a sharing circle and some delicious, flowing, nourishing movement practices with mudra.
Make yourself a cosy nest and please place your camera so that you are in view. Have a cup of your favourite tea and sweet treat ready.
You will need Zoom to access this circle. Please email to book.
Visit the website or email Cecilia for more details of her classes.
Yoga with Cecilia
Christ Church Parish Hall, Park Road, Frome, BA11 1EU