Wookey Hole Caves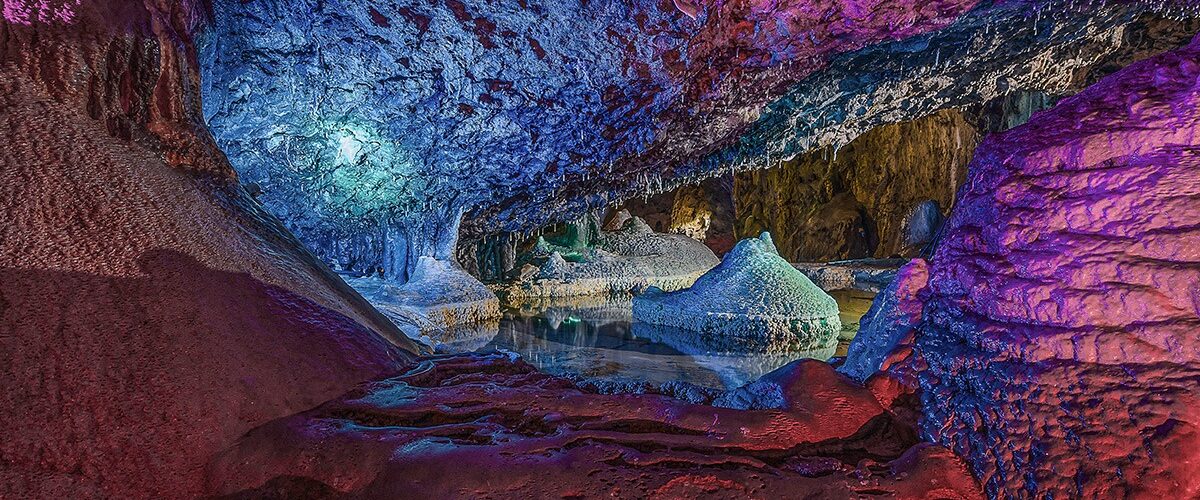 The UK's largest show caves system, with underground lakes. It is home to the infamous Witch of Wookey. Attractions include the prehistoric Valley Of The Dinosaurs and the 19th Century Paper Mill. They also include the Victorian Penny Arcades, Magical Mirror Maze, Pirate Crazy Golf, museums and soft play areas.
History of the Wookey Hole Caves
Even the earliest men who lived in the valley of Wookey Hole 50,000 years ago, hunting bear and rhinoceros with stone weapons, must have been in awe of the great caves for they had already existed for millions of years. When, much later, the Celtic peoples of the Iron Age were moving into Britain, they found the caves a safe and even comfortable place to live – inside, the temperature is a constant 11° Celsius. Yet by the 15th century only bones, broken pottery and legends remained. Then, in 1914 the archaeologist Herbert Balch, having completed a two year excavation of the caves, published his findings.
Wookey Hole Caves
Wookey Hole, Wells, Somerset BA5 1BB