Westwood Manor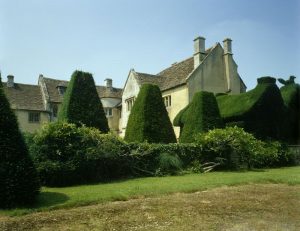 A 15th-century Wiltshire stone manor house with Gothic and Jacobean windows.
Built over three centuries from the fifteenth century, and adapted and changed on several occassions in its lifetime. It is the most recent restoration that has had the most impact – thanks to the restorers skills and understanding of medieval, Tudor and Jacobean periods.
In 1911 Edgar 'Ted' Lister bought Westwood Manor and with much attention to detail restored it to its 17th-century glory. Taking back alterations he uncovered original wall panelling, ceiling and even original window glazing hidden underneath plaster.
The countries earliest Italian keyboard instrument forms part of the collection; a virginal dating from 1537. There is also a spinet, built by Stephen Keene in London, from 1711.
Westwood Manor
Westwood, near Bradford-on-Avon, Wiltshire, BA15 2AF