The Good Heart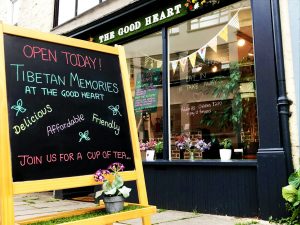 Takeaway delivery available including frozen meals. Please visit their Facebook page for up to date information, menu and how to order.
The Good Heart opened in August as a one-year pop up on Palmer Street and is a Pay it Forward Cafe. Offering a small but tasty menu, it is the place to be for fresh vegan food. Their Tibetan menu features a variety of authentic main dishes and starters at very affordable prices.
They are open Monday to Friday 10am-3pm, as well as Independent Market Sundays.
The Good Heart
7 Palmer Street, Frome BA11 1DS