St Catherine's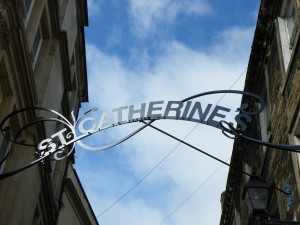 Traditionally referred to as Frome's Artisan Quarter, St Catherine's consists of Catherine Hill, Palmer Street, Paul Street, Stony Street and the lower part of Catherine Street.
It has been a commercial part of the town for many centuries being part of the original medieval street pattern of Frome, composed of cobbled streets which used to be the main road into the town.
The end of the twentieth century saw the area go into a decline with many of the shops boarded up. The area began to revive at the beginning of this century when several small businesses who, finding rents and property affordable, moved into the old shops making it the place we see today full of designer makers, vintage specialists, craft suppliers and vendors, cafes and much, much more.
It is named after a local shrine to St Catherine of unknown location. St. Catherine's has also become a popular sought after destination for both businesses and visitors.
St Catherine's
St Catherine's Frome BA11