Penleigh Farm Butchers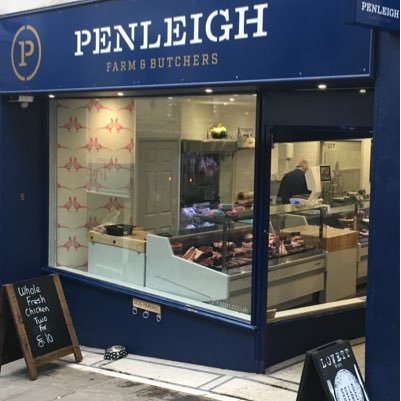 Currently open 9am-2pm Tuesday – Saturday. Deliveries available Wednesday and Friday – email penleighbutchers@gmail.com or for more details visit their Facebook page.
Located on Stony Street, Penleigh Farm & Butchers offer locally sourced products. They also sell their own rare breed pork and lamb produced on their farm near Westbury.
Penleigh Farm & Butchers believe in using rare breeds and traditional British breeds that grow slowly to develop better flavour. Quality, local produce is what they focus on and they have now expanded their range to support other local producers.
Penleigh Farm Butchers
5 Stony Street Frome, Somerset