Little Jack Horners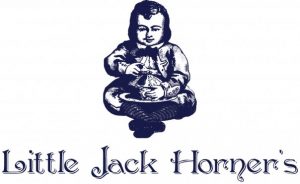 Open Monday to Friday 9am-5pm. Selling sausage rolls, butter, cheese, meat, veg boxes and a selection of other groceries. Home delivery service available for elderly and vulnerable (minimum £30 spend).
Visit their website and Facebook page for more details.
Our goal is to make the best sausage rolls that you can buy.
100% of our outdoor-reared, free-range pork and chicken comes from local high welfare small-holdings and farms in East Somerset
Our pastry is a rough shortcrust – no nonsense, just flour, excellent local butter, salt and water. It's our own recipe and is thin and light and delicate when baked off in the oven
Everything is made by hand, with care at our Somerset bakery in Mells, 10 miles south of Bath, by our small dedicated team of local bakers
Little Jack Horners
Block 6, Lakeside Park, Mells, Somerset BA11 3RH