Just Ales Part 2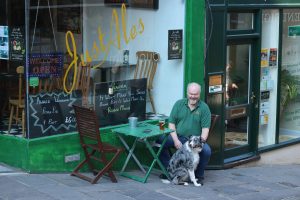 Offering a free home delivery service for beer and biltong in Frome. Beer and cider is available in 4 pint growlers at £12.00 per growler or £20.00 for two. Belgian beers are available at £5.00 each. For more information on how to order visit the Just Ales Facebook page.
Just Ales Part 2 opened in 2018 in Frome. Currently we have racks for 6 real ales and 12 ciders. For those not wanting any of the above we stock red and white wines, a range of soft drinks, and tea & coffee.
We have outside seating for those brave enough to face the elements. This also doubles as our smoking area. Inside we have seating for 30+ people.
Just Ales Part 2
10 Stony Street, Frome, BA11 1BU