Green Community Connector Training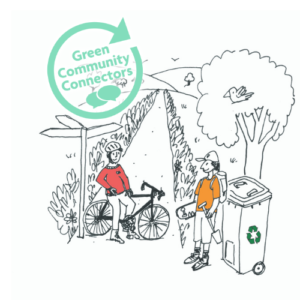 Green Community Connectors are individuals in the community who have been trained in how to take positive steps and know about support available to make a difference to the planet and peoples wellbeing.
This training gives the opportunity to discuss climate and health, to increase community connection and build a thriving network of awareness and positive engagement in action for climate and health.
Training sessions are open to all and last about 1 hour. Online and in person sessions are available.
If you are a group interested in a training session in person, get in touch to find out more.
Book your place here or visit the Health Connections Mendip website to find out more.