Feldenkrais Method with Jackie Adkins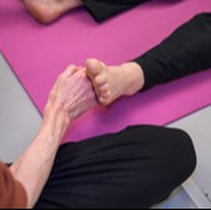 The Feldenkais Method is uniquely powerful approach to learning to move with greater ease. It is useful for people who have specific difficulties such as back pain, tension or recovery from injury. It is also of interest to those who want to increase their potential – as a person and also in activities such as sport, playing a musical instrument, yoga, dance and horse-riding. It can also be of benefit to people who have suffered from stroke or other neurological conditions.
"Move with Ease"
6pm-7.15pm Wednesday, Avanti Park School
Discover easier movement for everyday life in this gentle floor-based movement class. During the course you will learn how to release long held patterns of tension by paying attention to your sensations while being guided through specially designed movement sequences, with the aim of uncovering more comfortable, fluid ways to move.
Classes are helpful for those with back pain, tension and mobility issues, as well as those wishing to improve an existing activity such as sport, yoga, playing a musical instrument, horse riding or dance.
Classes are offered in six week blocks. See website for details of dates and prices.
Workshops and online courses
Jackie offers a range a online and in person workshops and courses. Please see her website for more information.
Meet the teacher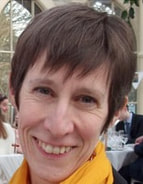 Jackie Adkins has a background in contemporary and improvisational dance – and taught dance widely in London in the 1990s. Qualifying as a Feldenkrais Method® in 2002 she continued to teach in a variety of adult education colleges as well as on dance courses in universities in London and North East Scotland.
She has run her own Feldenkrais classes and workshops for 19 years and has a private practice in Frome, where she's been based since 2014.
​Jackie is currently an Associate Lecturer at Bath Spa University, teaching movement skills for actors. 
Feldenkrais Method with Jackie Adkins
Avanti Park School, Park Road, Frome, BA11 1EU