Evergreen Dance & Fusion Fitness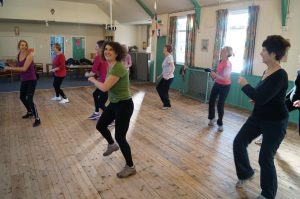 Fun and friendly dance fitness classes.
Learn simple, low-impact dance routines to great music and all sorts of different dance styles.
Improve flexibility, balance and strength. You'll get a workout for the brain as well as the body.
All abilities welcome.
Monday
Evergreen dance 60+
11.30am -12.30pm
for ages around 6o and over
Friday
Evergreen Dance Fusion Fitness
11.30am – 12.30pm
a faster pace class
For term dates and prices visit the Evergreen Dance Facebook page or email Soo Wright.
Evergreen Dance & Fusion Fitness
Frome Dance Centre, 1A Christchurch Street West, Frome, BA11 1EA