Dragon Pearl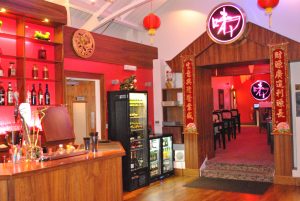 Reopening from week of 27th April – deliveries only Order over the phone and visit their website for menus. Keep up to date with any updates to their service on Facebook.
The Dragon Pearl is a Chinese restaurant that offers take away as well as a sit-in service. They put a great deal of time, money and effort into creating a warm, welcoming dining experience.
Vegetarians are also well catered for with an extensive range of dishes made from Soya protein.
Dragon Pearl
18 Palmer Street, Frome. BA11 1DS