Dilton Court Farm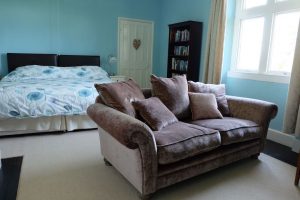 We are a small B&B which keeps our service personal and friendly. We have a master bedroom, which can be either single, double or twin depending on what you require.
We are also especially well suited for families as there is an adjoining twin room which we can open up, allowing you to keep a close eye on your children whilst also having the comfort and privacy of your own room.
There is a spacious en suite shower room, sofa, TV, tea & coffee facilities as well as free Wi-Fi.
Dilton Court Farm
Dilton Court, Westbury, Wiltshire, BA13 4DE