Deadly is the Female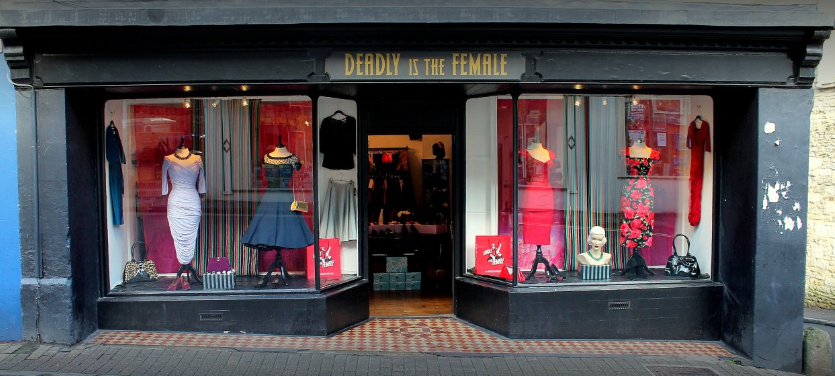 Deadly is the Female specialise in vintage Hollywood style with a hint of Femme Fatale so you can get dressed up, transform yourself and feel like a million dollars. They value quality and a feeling of exclusivity, and want you to feel special and stand out from the crowd.
Established in 2008, they are a boutique and web shop specialising in 40s and 50s Hollywood style fashion. They really believe that getting dressed up should be part of a ritual of fun and femininity; glamour and gorgeousness! Curves should be celebrated and shown off not smothered and regretted.
Deadly is the Female believe the confidence created by vintage style glamour starts from the skin out. They aim to help you feel fabulous about yourself. Their clothes celebrate the curves you have and help create the curves you don't have! Their hand selected collections are chosen to highlight your assets and disguise any parts of your figure you are less thrilled with.
Shopping at Deadly, whether it is in our boutique or online, should feel like a treat. They value friendly and personal customer service and will do their very best to offer you style advice and help putting together an outfit. They pride ourselves on offering timeless and classic pieces which you will treasure for years to come. A Deadly dress won't be out of fashion at the end of the season!
Deadly is the Female
59 Catherine Street Frome BA11 1DA