Cheap Street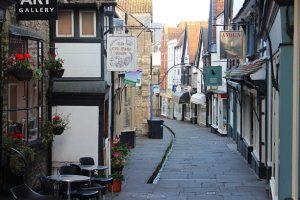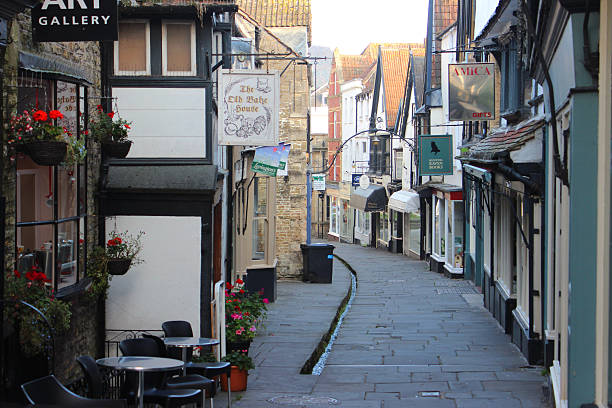 Cheap Street is Frome's pride and joy and one of our prettiest streets. The street has retained its historic medieval character, with a leat running down the middle, carrying water from the stream beneath St John's Church. Children love to drop things into it – and sometimes themselves! Walk up between the old shops with their hanging upper storeys.
You can find a wide range of the best independent shops and cafes that Frome has to offer, including a wide range of books, clothing, records, jewellery, bags and other leather goods, housewares, artisan food, bread and cakes and some excellent places to eat or have a coffee.

Visiting this narrow paved street allows you to glimpse the beauty of one of the most charming historical and cultural locations in Frome, as well as the character, quirkiness and diversity of its shops and businesses.
Independent shops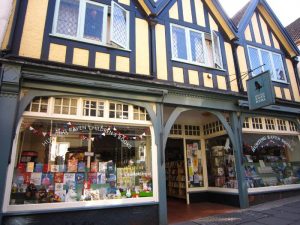 This bookshop specialises in children's, local books and arts and crafts. You can browse over 9,000 titles in stock, and if you don't find something you like they will happily order it for you for the next day. Their staff are welcoming and knowledgeable. You can even sit and drink a coffee in their cafe, and enjoy the occasional talk or book signing. It's sure to be a win for all book lovers.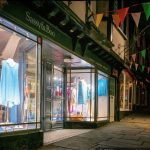 Sassy & Boo was launched by Alison Townshend in the select area of Margaret Buildings in Bath in 2005 and was quickly followed by more stores in Tetbury, Chipping Sodbury and Malmesbury.  In 2014 Alison launched her own label Luella in response to a need to offer interesting and individual designs at a great price point, as well as to provide new collections on a monthly basis.
Marchbank Jewellery Design Ltd pride themselves on offering unique designs for any occasion. Their highly experienced and talented team is headed by proprietor, Stephen Thomas, a Goldsmith , Silversmith & designer. Whether you are looking for a commission, a restoration or a gift, you are sure to find something special.
A unique and fun approach to fashion focusing on Fair-trade, ethical & sustainable clothing, jewellery & accessories which are competitively priced. The store boasts original, unusual and beautiful products all in delightful surroundings. Even better, the staff are always friendly, helpful and happy to help you find something 'just a little bit different'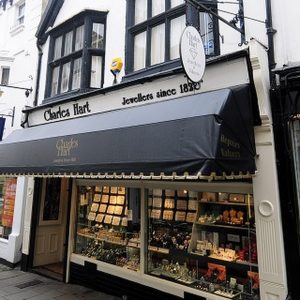 One of England's oldest family jewellers, established in 1820. Charles Hart stock a large range of watches jewellery, clocks, silverware and much more, as well as many reputable brands. They have also built up a reputation for their ability to source secondhand jewellery and watches, so give this shop a go if you love period pieces.
Food and Drink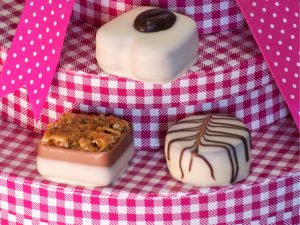 Cafe La Strada aims to feed the hungry, the thirsty and the soul. This cafe has been furnished to a high contemporary standard, creating a lovely atmosphere in which to enjoy all that they have on offer. Here you will find the finest ground coffee, tea and chilled drinks including presses, ginger beer lemonade, fresh juices, milkshakes and smoothies.  For those feeling peckish, they serve a menu of breakfasts, light lunches and pastries. And don't forget to treat yourself with some ice cream or something from their chocolate counter!
The Old Bakehouse can create celebratory cakes for all occasions.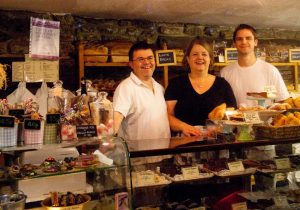 They offer professional, handmade celebration cakes, tailor-made to your very own design, from the ordinary to the unbelievable. You can also stop by to taste their cakes, pastries and breads, made on the premises using quality ingredients. The wide selection is made on the whim of the baker, so you never know what surprises you might find here.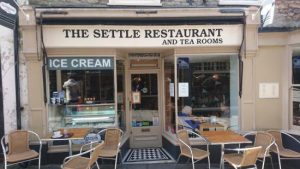 Come for a meal after seeing Frome Museum. This restaurant serves traditional British cuisine. Sit and enjoy cakes, scones, bacon or omlette, as well as a nice cup of tea or coffee. If you're looking for friendly service and superb quality food in a peaceful setting, you can certainly find it here. The chef has a reputation for fine food and a Michelin star, so this is certainly a hidden gem.
A delightful family run independent delicatessen full of produce made in the shop itself, such as homemade flips made with rough pastry and our classic homemade pork and bramley apple sausage rolls. They major on stocking local and continental cheese. Notably, they have nearly one hundred individual varieties. Everything comes from artisan producers and local craftsmen
An excellent wholefoods shop selling organic produce, deli, vitamins, herbs and spices and much more. This store carries an excellent vegan range, and as a bonus will gladly take special orders. This friendly well-established independent is certainly one to explore.
Services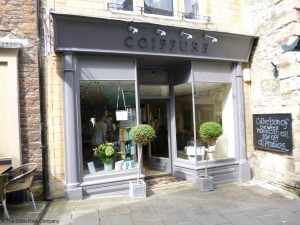 This exclusive and intimate hair salon aims to deliver you with a hair experience every time you visit. Coiffure understands how important your hair is to you, and work their socks off to make it gorgeous and ensure you want to come back. And on the rare occasion that you're not happy with something, then they'll make sure to fix it for you.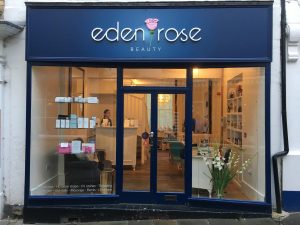 Come in and meet a fun, friendly and highly trained team of Beauty Therapists. They pride themselves on providing the best treatment, best products, client confidentiality, cleanliness and well being. If you are looking for a relaxing, fun and enjoyable range of services to better your mind and appearance, this is the place for you.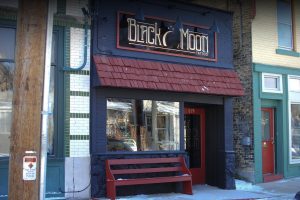 Black Moon Tattoo are very proud of their custom work. Pop in talk to them about your idea and they will do their best to create something extra special for you that's completely original. The creative, friendly and experienced team will make getting a tattoo a great experience, and you'll also come away with a beautiful and permanent momento.
Cheap Street
Cheap Street, Frome BA11