Vallis Veg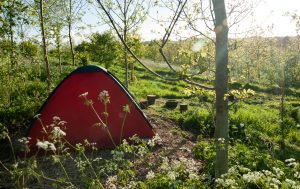 Veg box delivery available but limited due to high demand. Priority will go to elderly/vulnerable customers. Visit the website for more information.
At Vallis Veg we love natural camping spots and we love campfires. These are what we aim to offer our campers. The site is not a conventional with lots of tents squeezed together in a flat field. We are a small farm and the camping is little bit wilder – we also have levelled spaces among our young trees and have more open field sites for people with larger tents.
We are also within walking distance from the centre of Frome.
Vallis Veg
Egford, Frome, BA11 3JQ