Seed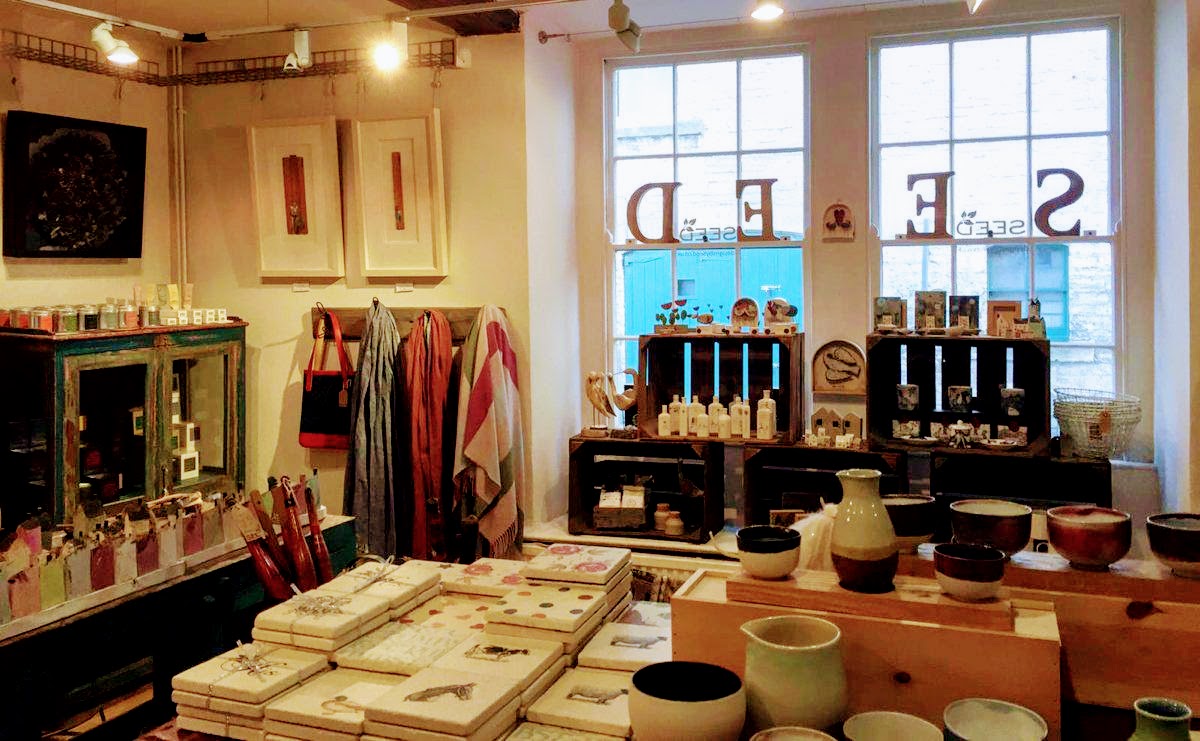 At Seed, they have a passion for original British design. More than just a (very lovely) shop, they are home to an emerging generation of creative talent.
They specialise in sourcing a diverse mix of homewares, jewellery, textiles and ceramics, hand picked from across the UK and beyond.
Seed was established to support, nurture and promote new British artists that they love and believe in. They scour the land for beautiful and unusual pieces to display and to offer. Their wares are constantly evolving, and are always delighted to welcome newcomers to visit their collection of mesmerising and individual gems.
From exquisite art for your home, to trinkets for that elusive perfect birthday present, they stock a wide range of gorgeous items for every occasion. Locally produced candles and one-off artworks abound. Add to that a beautiful selection of gift wraps and greetings cards – and buying a present really couldn't be simpler!
Not only are they the perfect place to while away half an hour browsing in our inspirational gallery/shop in the middle of Frome, they are also actually incredibly friendly too – eager to chat away and advise, or more than happy to leave you to potter. In addition, almost all their products are available to peruse online if distance is an issue.
Seed
2 Bridge St Frome Somerset BA11 1BB