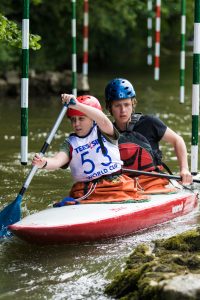 Frome Canoe Club runs two ranking slaloms each year,  at Langham Farm in Rode near Frome, and at the Market Yard in the centre of Frome.
Canoe slalom is a race against the clock through a combination of gates on a white-water course. Frome Canoe Club hold their events on the River Frome in the above mentioned locations.
See their website here for updates about their events and when their slaloms take place.
The 2017 slaloms will be held on the 7th and 9th of July.