Rook Lane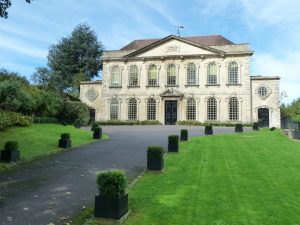 Rook Lane is a space for art, architecture, performance and education. A unique arts centre housed in a restored 18th century chapel, Rook Lane is home to NVB Architects and the base for Rook Lane Arts Trust.
Rook Lane works with a number of creative partners across art, music, education and design to deliver a diverse and dynamic year-long programme of events. The activities that take place within the space combine a respect for the past, but also celebrate the contemporary. The Chapel continues to be used by the community of Frome, showcasing the work of local artists and musicians, whilst drawing in those from further afield, bringing the very best in arts and culture to the town.
History
Built in 1705, the Chapel was the place of worship for generations of Frome Nonconformists.  To get away from the Catholic tradition of ceremony and processions, the building was square with two pillars supporting the roof and a gallery around three sides.  It become so popular that a schoolroom was built and later extended.
Over the years parts of the congregation moved elsewhere and, by the 1960s there were too few remaining members to make the Chapel viable. The chapel closed in 1968 and was sold to developers who were unable to find a suitable use for the building that could be given planning permission.
What followed was 25 years of dereliction. Through the 1990s, the space was used by artists for informal workshops, performances and exhibitions until 2001 when NVB Architects moved in to renovate the chapel and build a contemporary annex at the rear.
From 2003 – 2013, the arts programme at the Chapel was managed by Rook Lane Arts Trust whose remit was to use the space to promote the arts and education in Frome. The Trust handed over the running of the building and venue to NVB Architects in July 2013, but retain an active role in the programme, and in fundraising for education projects based on site.
Rook Lane
Rook Lane Chapel Bath Street Frome, Somerset BA11 1DN