Walkers are Welcome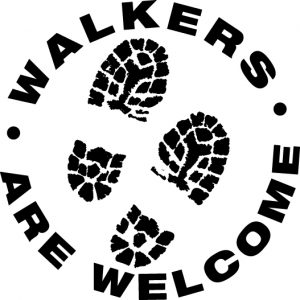 Walkers are Welcome is a U.K. wide, community led network of accredited towns whose purpose is to develop and promote walking in areas with something different to offer. Find out more at walkersarewelcome.org.uk.
There are plenty of walks you can take to explore the town of Frome. Our walks will allow you to see Frome's green spaces, stroll through its shopping streets and learn about its history. If you have a walk you would like to share, please contact us.
Town Walks Long Walks Frome Walking Groups
Use the Interactive Map
You can view interactive maps for each of the walks by clicking on the menu icon on the top left of the map and selecting the walk you would like to view. Learn more about what you can find on each walk and find PDF guides below.
Download the PDF guides
Plaques of Frome Trail Shopping and Cafes Walk Pub Walk Parks and Open Spaces Walks Explore Whatcombe Fields Walk Great War Remembrance Walk