Walkers are Welcome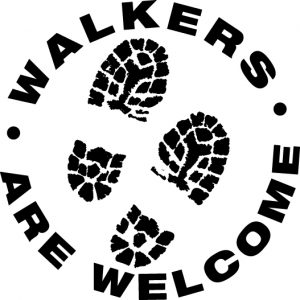 Walkers are Welcome is a U.K. wide, community led network of accredited towns whose purpose is to develop and promote walking in areas with something different to offer. Find out more at walkersarewelcome.org.uk.
There are plenty of walks you can take to explore the town of Frome. Our walks will allow you to see Frome's green spaces, stroll through its shopping streets and learn about its history. If you have a walk you would like to share, please contact us.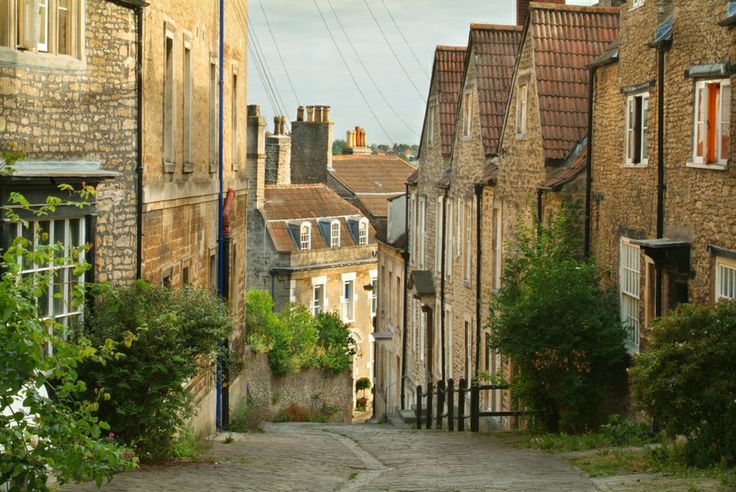 Frome Town Walks
These are guided walks which take place from May to September on the second Sunday of the Month, and are free with the exception of those occurring during the Frome Festival (although donations are always welcome). Special walks for groups can be arranged by contacting Frome Town Council. See the dates for the 2018 town walks here.
Plaques of Frome Trail – approx 4 miles, or less than 2 with shortcuts
The trail follows the plaques established by the Frome Society for Local Study to explore the rich heritage of Frome through its buildings and the interesting people who occupied them, including figures like poet Christina Rossetti and the Duke of Monmouth, who attempted to overthrow King James II. See the PDF guide for this walk.
Frome Heritage Trail – approx 2.5 miles
The Frome Heritage Trail is a circular walk marked by numbered plaques. Starting at the Frome Bridge, the route focuses on the architectural and industrial heritage of Frome. The full guide for the trail is published by the Frome Society for Local Study and is available from the Discover Frome Information Point or Frome Town Hall for £3.
Great War Remembrance Walk – approx 1.8 miles
This route is inspired by the men of Frome who fought in the Great War, 224 of whom are remembered on the War Memorial in the Memorial Theatre. The route starts at St John's Church and visits many other churches before finishing at the Memorial Theatre, where you can see the statue of Charlie Robbins, a Frome Great War veteran. See the PDF guide for this walk.
Shopping and Cafes Walk – approx 1 mile
Frome is full of independent shops and cafes. It is a destination town for stylish clothing, jewellery, bags and other accessories, housewares and art, as well as artisan food, bread and cakes and some excellent places to eat or have a coffee. This walk will take you through Frome's iconic medieval shopping streets. See the PDF guide for this walk.
Pub Walk – approx 1 mile
With such an excellent selection of drinking establishments on offer, why settle for one? This pub walk takes in some of the pubs in Frome Town Centre. There are two other suggested routes if you want the whole Frome pub/club experience. See the PDF guide for this walk.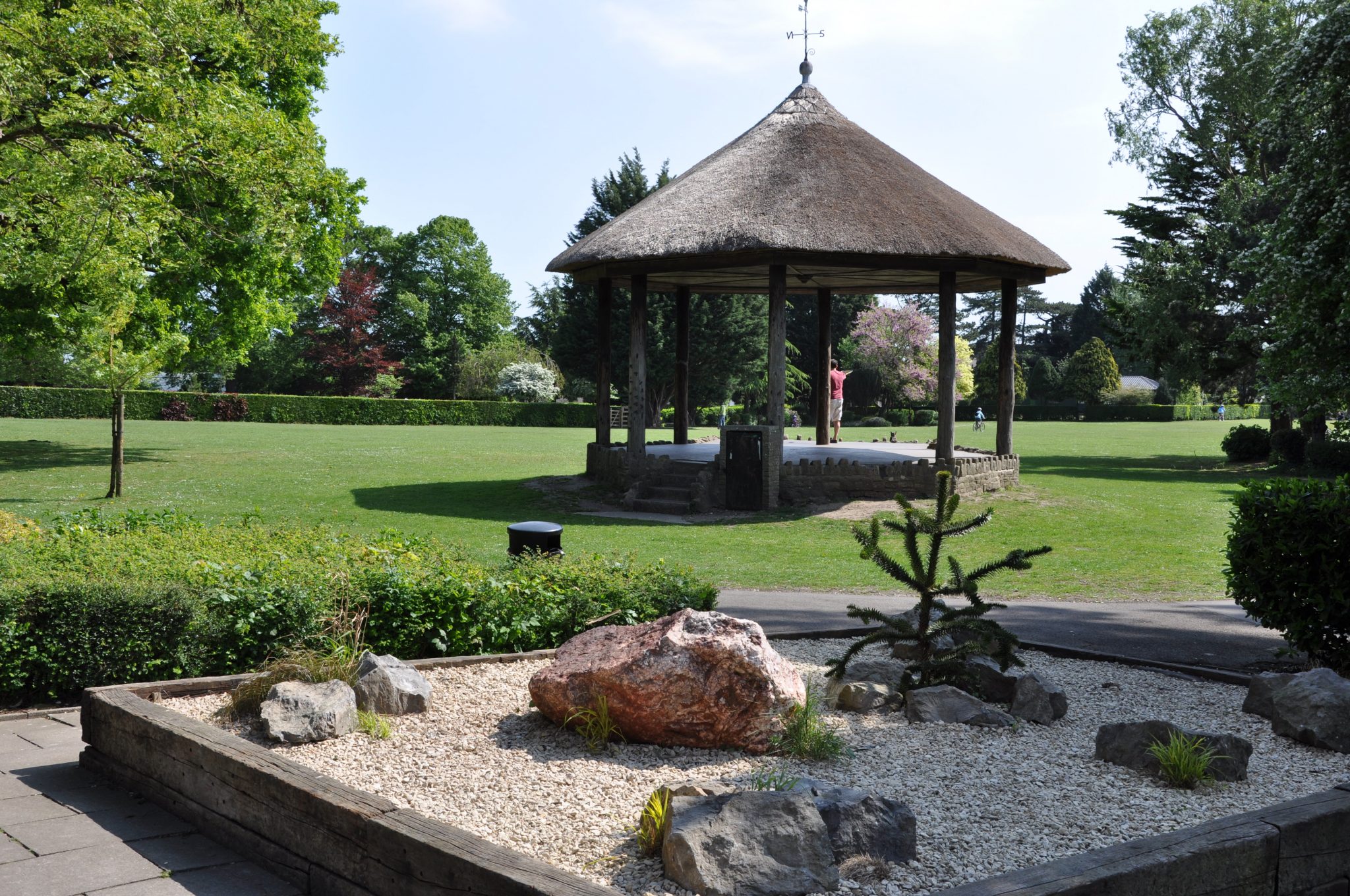 Parks and Open Spaces Walks
Victoria Park Loop – approx 550m
Take a short and easy stroll around Victoria Park. See the PDF guide.
Mile Walk – approx 1 mile
This short walk takes in a couple of Frome's parks and green spaces and a bit of the river corridor. It's a great way to add a short walk to your visit to Frome, with a starting point at the Cheese and Grain in the heart of Frome. See the PDF guide for this walk.
Green Spaces of Frome Walk – approx 2 miles
This route is a slightly longer walk around Frome's green spaces, with more pavements in-between, but some lovely green spaces along the way. There's a few additional loops around Millenium Green and Rodden Meadow, and the possibility of tea and cakes in Victoria Park at the end. See the PDF guide for this walk.
Whatcombe Fields Walk – approx 3.5 miles
A Circular Walk including Whatcombe Fields, Spring Gardens, Jeffries Lane, Packsaddle Way, and Innox Hill. Starting and finishing at the Cheese and Grain. See the PDF guide for this walk.
Colliers Way Walk
The Colliers Way, Route 24 of Sustrans National Cycle Network, is a recreational path extending 23 miles through beautiful rolling landscape. See the map for this walk.
The Mendip Way Walk
An amazing 50 miles (80 km) long-distance train that takes place in all the special qualities of the Mendip Hills. The West and East Mendip way connect Weston-Super-Mare, via Cheddar and Wells to Frome. See the map for this walk.
For more information about the walks around Frome, please visit the Frome Museum, FROGS (Frome Recreation and Open Ground Supporters), The MacMillan Way and FSLS (Frome Society for Local Study).
Frome Walking Groups
Joining a walking group is a fun and exciting way of keeping active. There are many different groups around Frome that offer different routes, some are led by qualified walking instructors and others are community led.
Frome Walkers – The Frome Walkers Group, formerly known as the Frome Rights of Way, look after the interests of all walkers by campaigning for greater access to the countryside. By joining, you will give them a stronger voice when speaking out for all walkers.
Frome Health Walks – Health walks are carried out on a regular basis for well-being. All walks are free of charge and are led by a team of Volunteer Walk Leaders. There are varying lengths of walks for you to choose from.
Nordic Walking by Fiona Dean Fitness – Nordic walking is the perfect exercise tool, particularly if you are coming back to exercise, or are carrying an injury. These walks last for just over an hour and take place at various venues around Frome.
Nordic Walking by Eco Fitness – A fun, effective and social way to shape up and improve your fitness that doesn't involve expensive gym memberships.
Frome Car-Free Walking Group – This is a new group for people who like walking without driving. They offer one walk a month, usually on a Saturday. The walks are around 8 to 12 miles long, medium pace, plus a picnic/cafe/pub stop.
Somerset Ramblers – The Ramblers is Britain's walking charity who work to safeguard footpaths, the countryside and other places we go walking. Somerset Area Ramblers covers an area from Frome in the East, to Minehead in the West and from Woodspring in the North to Yeovil in the South.
Mendip Ramblers – Mendip Ramblers are part of the Somerset Area, they offer a wide range of walks to suit everyone. They aim to give full and accurate details of their walks so that members can choose walks to suit their capabilities.
Use the Interactive Map
You can view interactive maps for each of the walks by clicking on the menu icon on the top left of the map and selecting the walk you would like to view. Learn more about what you can find on each walk and find PDF guides below.
Download the PDF guides
Plaques of Frome Trail Shopping and Cafes Walk Pub Walk Parks and Open Spaces Walks Explore Whatcombe Fields Walk