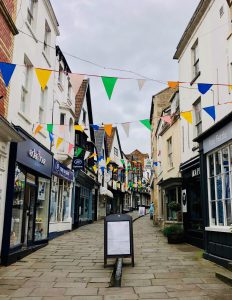 Keep up to date with how Frome's shops are operating during the Coronavirus outbreak.
Use the filters below to find out which shops are open, offering takeaways, home delivery and online orders.
If you're looking to purchase something online, please consider supporting your local businesses. Some which are unable to trade at this time are offering vouchers for future use. So if you're looking for a gift for someone (or yourself), please take a look at what Frome businesses are offering.
We're also running a series of Q&As with local retailers about how they've been coping with the current restriction. You can find the latest on the News and Home pages or view the whole series on our Business as Unusual page.
We're doing our best to keep these listings up to date, but please email us at info@frometowncouncil.gov.uk if we've missed anything.