The Cross Keys Inn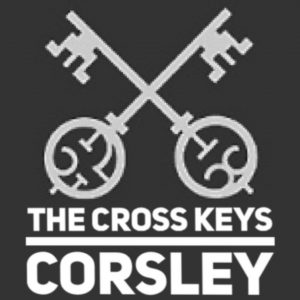 Operating as a shop, stocking a range of essentials from toiletries, to fruit, veg, meat and dairy as well as utilising our off sales liquor license to provide a range of alcoholic and non alcoholic beverages, plus take away meals on Wednesdays and Fridays. Also has a self-service milk station.
The shop is not open to browse, so orders must be placed in advance by phone –  01373 832406 or by email. More details can be found on their website or Facebook page.
The Cross Keys is a community Free House in the lovely village of Corsley close to Longleat and Center Parcs. The Cross Keys Inn serves locally brewed real ales, an impressive selection of wines and offers tasty home made pub food.
Enjoy a drink in the totally refurbished bar and restaurant or pretty beer garden. In the winter there's a roaring log fire to warm yourself by. As a family friendly pub, children and wellies are welcome. Dogs are welcome in the bar and garden.
The Cross Keys Inn
Lyes Green, Corsley, Wiltshire, BA12 7PB